Financial Services Merchant Accounts
The financial industry is one of the most diverse sectors in the global economy.
Financial services businesses, like banks, credit card companies, stock brokerages, investment funds, and accounting firms, cater to a wide range of customers of different backgrounds and needs.
On top of stringent regulations and fierce market competition, it is a challenge for these companies to add more value into their services these days.
Like other businesses, financial services firms must be able to deliver added value to their customers for their business to stay competitive in the marketplace.
EMS can equip your company with best-in-class payment technology and merchant services designed to make small and medium-sized companies like yours save on cost while maintaining efficient operation.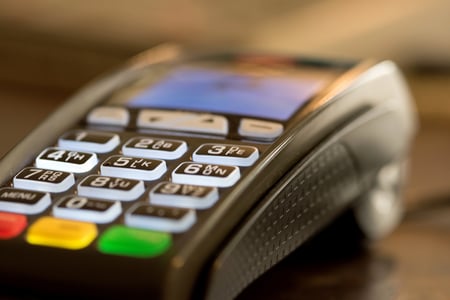 With our solutions, you will have new and updated payments-related resources and capabilities that will enhance your overall services offerings, which will lead to better customer satisfaction and increased loyal customer base.
Whether you provide loans to local businesses in your community or provide financial expertise to large investors, EMS ensure that all your payments transactions are processed securely, efficiently, and cost-effectively.
We offer our products and services to all types of financial services companies:
What Makes EMS Different?
At EMS, we make it easier for you to improve your clients' satisfaction with your financial service offerings.
More than just enabling your business to accept all major credit and debit cards, mobile payments, and electronic checks, EMS empowers you to provide your clients with peace of mind and satisfaction through our top-grade security, loyalty programs, web solutions.
The premier products and services EMS offers merchant accounts are:
EMS Mobile

Point-of-Sale terminals

Bizfunds (funding for your business)

Gift and loyalty cards

Mobile loyalty program

Online virtual terminals

Website development and design

Retail Sales systems
With the combination of our tailored services, unparalleled pricing and processing fees, and readily-available customer service representatives; it's easy to see how EMS grew to become an industry leader since 1988.
Why Do Financial Services Businesses Choose EMS?
Financial services firms primarily choose EMS to grow their acquisition of merchant clients and introduce new payment methods as part of their client retention strategy.
We assist your financial institution in operating more efficiently by ensuring that your clients can make payments with your business in all ways, all while maintaining merchant security and providing your business with all payment insights it needs to make a strategic decision.
If you're still wondering why EMS is the right choice for you, here are the benefits you will undoubtedly gain when you partner with us:
Cost-Effective: Our wholesale pricing on terminals and products plus industry-low processing fees.

Proven Industry Leadership: We've provided innovative business suites for over 30 years.

Data Security: We have been a Level 1 PCI Certified Solution Provider for over ten years.

Recognized: We're among the Top 10 Retail Mobility Solutions Provider in 2017 Retail CIO Magazine ranking.

Reputable: We have a 4.7 star Google Review rating.

Reliable: We are rated A+ by the Better Business Bureau for the unmatched service we provide to our clients.
For the past 30 years, EMS has established itself as the industry leader in credit card processing and merchant services.
Cost-effective, secure, reliable, and dependable – these are what make EMS the best in the industry.
Choose EMS as Payment Processor For Your Financial Services Company
Get your financial institution's payment process streamlined with the secure solutions at Electronic Merchant Systems.
Our expert sales representatives are more than willing to help you discover why business owners of small- to medium-sized companies are choosing EMS over the competition.
Opening a merchant account with EMS is the first step towards implementing reliable and easy-to-use payment processing solutions in your financial business as soon as possible.
Click the button below to get started today!