Payment Processing for Waterproofing Companies
As a waterproofing expert, you have to identify any water threats in the basement or overall building structure and must correct the threats fast and efficiently.
In addition, you have to ensure that you prevent any future foundation and water problems from arising with your services. While this is your core business, you must also pay attention to other aspects of your operation.
If you are here, you are doing just that, and you are likely looking for the right payment options for your business.
While being cash-only might initially seem simple and appealing, it could actually be costing your waterproofing company a lot of business.
Let's face the facts: customers enjoy using plastic because it is a seamless, convenient, and secure payment option.
Additional solutions include mobile payments on-site, email invoicing, and more.
For over 30 years, Electronic Merchant Systems (EMS) has supported businesses all across the United States deploy payment systems that work for them.
Through our range of payment processing solutions, we have helped streamline the payment systems of many companies.
Therefore, we are confident that we can help your waterproofing business grow. With over 975 Google Customer Reviews, it's clear that we have made a positive impact in our communities.
If you want the best Waterproofing payment processing, click below to request a consultation or keep reading to discover why EMS is the perfect merchant services provider for your company today.
EMS' Services Align With Your Waterproofing Businesses' Needs
It's important that your waterproofing company has all of the payment processing functionality it needs to function quickly and seamless for customers.
Chances are, you don't want an elaborate, unnecessary payment terminal that will take your technicians weeks to learn and ultimately slow down business.
Instead, the solution is EMSmobile. EMSmobile is a mobile payment processing solution that is supported by our Virtual Terminal technology.
What does that mean? It means your customers get convenience and you get paid faster.
EMSmobile includes:
Email Invoicing: You may send an invoice to your customer by email, and they can pay securely online with a single click.
Mobile Payments: Our EMS Mobile technology will allow you to receive payments through a mobile device - whether you are on-site or in the office.
Secure Vault: Store credit or debit card information for future use in a secure vault.
Recurring Payment Features: Set up recurring billing for service agreements with automatic billing.
Business Management Tools: Our app features a merchant console so you can manage the most critical aspects of your business. You can carry out different business-related actions such as checking email invoice statuses, viewing transactions, and more.
Why Choose EMS?
Proven Experience
Electronic Merchant Systems has over 30 years of experience in the payment industry. We know the current payment trends and offer the most updated services and products.
We've also helped countless local businesses grow in their community.
Complete Security
For over ten years EMS has been a certified level 1 PCI provider. We place an emphasis on both business and customer security, so you can rest easy when you accept payments and store credit card information.
No Hidden Fees
Unlike other companies, we do not charge any hidden fees within our merchant agreements.
You can remain confident that you are working with an efficient, reliable payment processor.
24/7 Customer Support Team
At EMS, we have a team of experts who can advise and sort out your needs throughout the day.
So, whether you encounter a problem early in the morning or the middle of the night, our knowledgeable 24/7/365 customer support team will be able to assist you.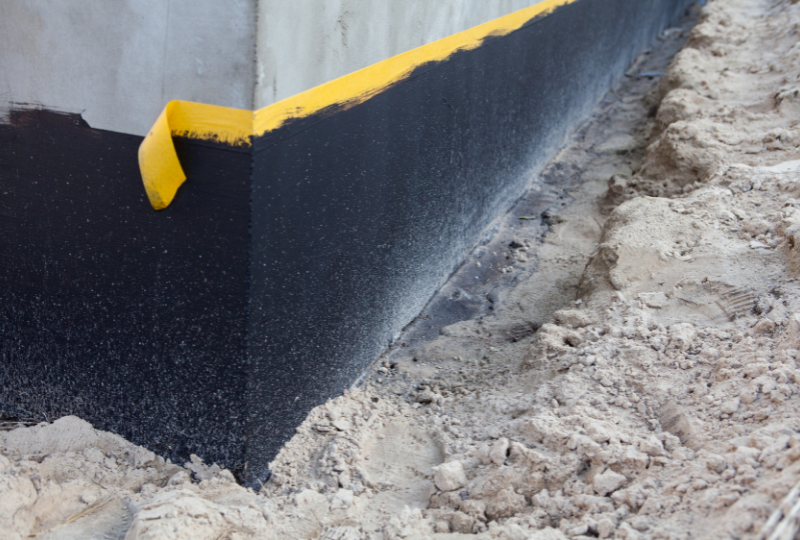 Get the Top Credit Card Processing for Waterproofing Businesses
When it comes to streamlining, yet simplifying, your waterproofing company's payment processing with the most updated technology, there is no better option than Electronic Merchant Systems.
We know your ultimate goal is to complete each basement waterproofing job efficiently and get paid in a timely fashion. Our goal is to make that easier than ever.
At Electronic Merchant Systems, we are dedicated to handling all of your waterproof company's merchant services needs, including:
Providing the top payment processing tools that enhance how you take payments

Improving your cash flow

Mobile on-site processing

Email invoicing

Providing the best credit card rates
If these waterproofing payment processing opportunities sound beneficial to your business, fill out the form below to request a consultation today.
Discover How EMS Can Benefit Your Waterproofing Company

Would you like to learn more about how Electronic Merchant Systems could help you get paid faster and on the go?
Fill out this short form to request more information today.