Tattoo Shop Credit Card Processing

Are you a tattoo artist looking to accept a variety of payment options? Tired of relying on customers having cash in their pockets?
If so, you need Electronic Merchant Systems' tattoo shop credit card processing.
Stop losing business and running the risk of tattooing someone with insufficient cash.
We offer tattoo parlors multiple payment processing options that are seamless to set up, straightforward, and convenient for your customers.
EMS has you covered whether your shop needs a POS system or you'd like to accept mobile payments on the go at festivals and shows.
For over 30 years, Electronic Merchant Systems' ultimate goal has been to help local businesses like yours realize their full potential.
With over 1,000 Google Customer Reviews, it's clear that we have successfully helped countless tattoo shops grow.
Click below to request a consultation or keep reading to see why EMS is the best option when it comes to payment processing for tattoo artists.
Countertop POS Systems for Tattoo Studios

Tattoo shops attract a lot of different customers.
From walk-ins with existing ink to appointments with anxious new patrons, you see a wide variety of folks in a single day.
But how many potential customers haven't you seen due to cash-only limitations? Or do you have a slow and outdated payment terminal?
With EMS, these issues are never a concern.
With EMS' point of sale solutions, you can accept all forms of payment and manage your tattoo parlor all in one place.
Our team is committed to providing tattoo shops with cutting-edge POS technology that is fast, efficient, and convenient.
Integrated Point of Sale System
Is your current POS system basically a cash drawer? Start processing various payment methods, managing ink supplies easily, and generating profit margin reports in minutes.
With this easy-to-use system, you'll spend less time worrying about transactions and more time giving your customers lifelong body art.
Custom Gift and Loyalty Programs
There's typically no shortage of tattoo artists in any town.
With the help of EMS, you can use gift cards to entice tattoo lovers to keep coming back and getting more ink.
Seamless Wireless Terminals
Many tattoo artists are behind the times when it comes to offering payment options that customers desire.
With EMS, you can accept any payment method, including swipe, EMV chips, and contactless payment methods like Apple Pay and Google Pay without crowding your counter.
Start Tattooing On the Go with EMSmobile

Tattoo artists are like nomads, traveling and tattooing wherever duty calls.
If you're a tattoo artist who regularly attends festivals, shows, and concerts that allow tattoos, you need a mobile payment acceptance option as creative as your designs.
That is where EMSmobile comes in. You no longer have to stress about people not carrying cash anymore. It is 2022, after all.
Instead, you can turn your smartphone or tablet into an integrated and seamless credit and debit card reader.
You'll be able to take all major credit and debit cards. You can even accept tips, too!
Let's look at a few additional features of EMSmobile that may interest you.
Ultimate Security: With EMS' virtual terminal technology, you can remain confident that your customer's credit information is always 100% safe.

Add-ons: Does a customer also want to touch up a previous tattoo? Or maybe they want to leave you a generous tip for your great work. Either way, with EMSmobile, you have the opportunity to include on-site add-ons and accept tips seamlessly.

Customizable Options: EMSmobile offers the flexibility you need when it comes to charging for tattoos. A back piece will surely cost differently than a small American traditional tattoo. With EMSmobile, you have the ability to charge how you see fit.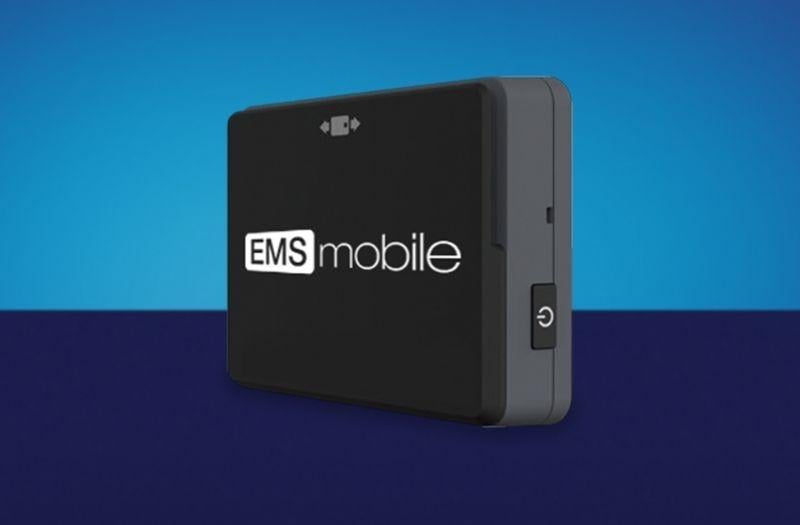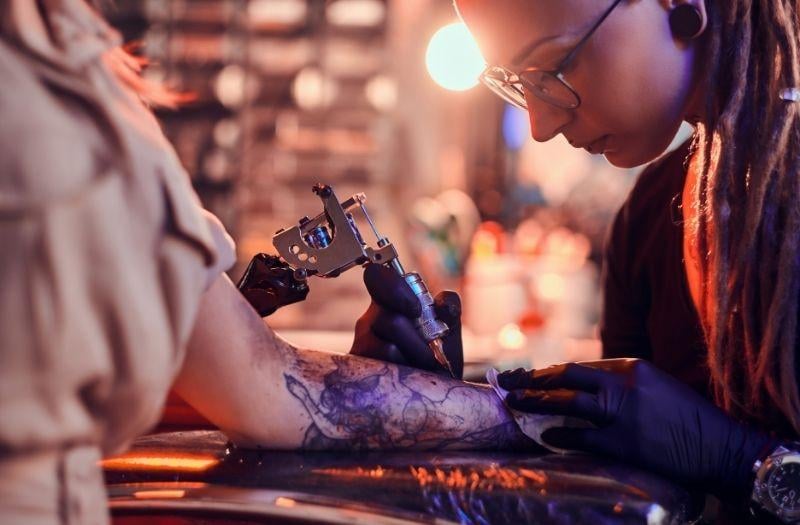 Get Seamless Payment Processing for Your Tattoo Parlor
There is no better option than Electronic Merchant Systems for simplifying and streamlining your tattoo parlor's payment processing. Start accepting credit card payments at your shop seamlessly.
Spend less time stressing about payments and more time doing what you love, creating memorable and thrilling tattoos.
EMS has the Knowledge and Experience to Assist You

Electronic Merchant Systems has over 30 years of experience in the payment processing industry.
In addition, EMS has been a certified level 1 PCI provider for over ten years. Security is of the utmost priority.
24/7/365 Customer Support
We have a team of customer service experts who are available around the clock, seven days a week.
EMS Offers:
The top payment processing tools and opportunities
Improved cash flow for your tattoo shop
Convenient Mobile payment options to get paid faster
Absolute payment security
Exceptional credit card rates
If these payment processing options sound like great opportunities for your tattoo business, fill out the form below to request a consultation today.
Discover How EMS Can Benefit Your Tattoo Shop

Would you like to learn more about how Electronic Merchant Systems could help streamline your payment processing? Fill out this short form to request more information today.