Museum Payment Processing Solutions
Museums are all about the preservation of heritage for the long term. But as the owner of a museum, you also need to be about the preservation of your business.
As a museum owner or curator, you have to oversee the museum's collection, supervise and negotiate the exchange or loan of artifacts, and travel with exhibitions, along with running the daily operations of the museum.
With so much on your plate as a museum owner, you need to be looking for ways to make your customers' experience as easy and fast as possible. And the customer experience goes beyond the displays and includes entry and gift shop operations.
One of the best ways to ensure an incredible experience in your museum is by streamlining your payment processing.
At Electronic Merchant Systems (EMS), we work closely with small businesses just like yours to ensure long-term payment solutions that promote success.
We make this possible through our exceptional products and services.
For over 30 years, it has been Electronic Merchant Systems' ultimate goal to help local businesses just like yours realize their full potential.
From the top POS systems and mobile payment processing solutions to completely customized gift cards, EMS has your museum covered. With over 1000 Google Customer Reviews, it's clear that we have successfully helped many businesses grow.
If you want excellent Museum payment processing, click below to request a consultation or keep reading to discover why EMS is the perfect merchant services provider for your museum today.
Top POS Terminal for Museums
We offer Museum business owners POS terminals that are highly efficient and simple to use.
Our credit card terminals provide an updated and streamlined method of accepting payments from your customers.
For museums, we recommend our MaxxPay® Mini.
MaxxPay Mini gives you an effective payment solution that doesn't sacrifice counter space or quality.
Benefits of the MaxxPay Mini include:
Quick Payments
Quick payment acceptance provided by the MaxxPay Mini will keep your clients satisfied and your line moving. Additionally, you will be able to accept any major credit card, including swipe, chip, and contactless choices.
High Functionality
It could be challenging for you as a museum curator to stay current with all you have on display and for sale. MaxxPay mini helps you simplify everything. All you need to do is add your store's inventory, prices, and items; MaxxPay Mini will take care of the rest.
Easy-to-use Interface
The MaxxPay Mini offers a simple interface on an LED touchscreen.
Cloud-based Back Office
You will have the opportunity to access our cloud-based back-office reporting anywhere you can get internet.
Looking for a more advanced POS system? Check out MaxxPay Pro.
Gift & Loyalty Programs for Museums
Everyone loves gift cards, and your museum's customers are no different. Our gift cards offer:
Brand awareness
Greater customer loyalty
A higher volume of purchases
Increased profit and cash flow.
Adding gift and loyalty cards to your museum allows you to connect with existing customers, attract new ones, and keep everyone coming back.
And the best part about it is that every purchased gift card that's never redeemed is 100% profit for your museum.
Your gift cards will look great just as great as the displays in your museum, too! Our in-house creative team will help design gift cards that are completely customized to your museum.
Loyalty programs are also used to reward a company's most appreciated customers.
If you are looking to entice new customers to keep coming back, a loyalty program is a fantastic idea.
And the best thing about loyalty programs is that they can be tweaked to meet the needs of your business. For example, some companies utilize a point system while others reward their customers based on how much money they've spent.
EMS supports an endless number of loyalty program configurations to help you engage, retain, and grow your current customer base in the way that makes the most sense for your museum.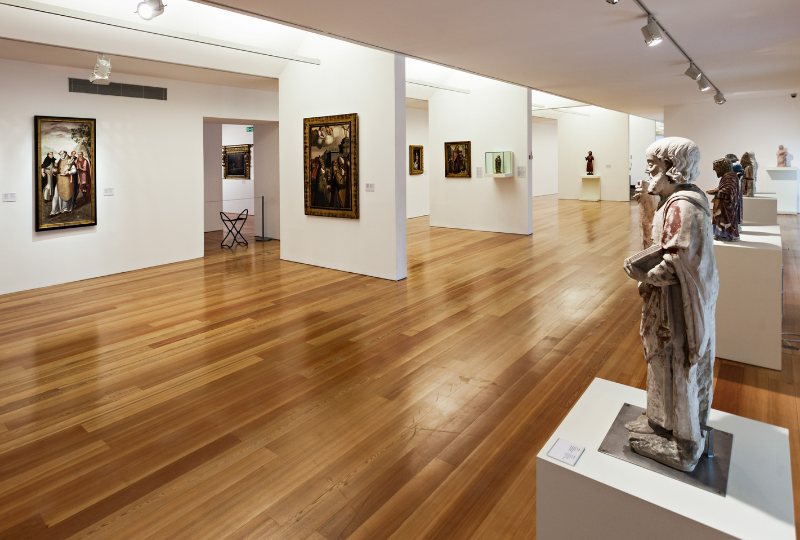 Choose the Best Credit Card Processing Solutions For Your Museum
There is no one better to streamline your museum's payment processing and merchant services than Electronic Merchant Systems.
As a museum curator your days are busy and your to-do list is never-ending, so we take great pride in offering payment solutions and services that will make your life easier. Our ultimate goal is to optimize, simplify, and speed up the way you get paid.
EMS has the Skills and Experience to Serve You
Electronic Merchant Systems, a leader in the payment processing sector with over 30 years of experience, offers invaluable merchant services expertise that will support the success of your museum.
In addition, EMS has been a certified level 1 PCI provider for over ten years. Security is of the utmost priority.
24/7/365 Customer Support
In addition to having the abilities and experience to help you, we also have a devoted staff of customer support specialists on call around the clock. You never work alone when you partner with us.

You get full access to a qualified support team that is available around-the-clock to assist you with any problems and respond to your inquiries.
Start Growing Your Museum Today

At Electronic Merchant Systems, we are dedicated to handling all of your museum's merchant services needs, including:
Providing the top payment processing tools and opportunities

Improving your cash flow

Gift & loyalty programs

Providing the best credit card rates

Streamlining your business operations
If these museum payment processing opportunities sound beneficial to your business, fill out the form below to request a consultation today.
Discover How EMS Can Benefit Your Museum

Would you like to learn more about how Electronic Merchant Systems could help streamline your payment processing? Fill out this short form to request more information today.