Mini Golf Payment Processing
Whether your mini golf course is attached to a resort, amusement park, or is a stand-alone attraction, putt-putt is an integral activity for a family's summer vacation.
Everyone loves getting a little competitive on the putt-putt course.
However, competition also exists in the mini golf courses industry. It can be difficult to establish your mini golf course as the go-to summer destination, especially if you aren't attached to a specific venue.
The location of your putt-putt course is valuable, but one aspect that is often overlooked is the payment process.
Don't lose business because your putt putt course is cash only. Likewise, a slow and outdated POS system can leave customers frustrated.
When a tourist is trying to squeeze in as many activities as possible and they see a long, slow line at the entrance, they'll leave your course to find one without a line.
Thankfully, Electronic Merchant Systems can help.
At Electronic Merchant Systems (EMS), we work closely with mini-golf courses just like yours to promote growth and ultimately increase cash flow.
EMS has your Putt Putt Course covered from the top POS systems and mobile payment solutions to completely customized gift cards.
With over 1,000 Google Customer Reviews, it's easy to see the positive impact we've had in our communities.
If you want the best Mini Golf payment processing, click below to request a consultation or keep reading to discover why EMS is the perfect merchant services provider for your course today.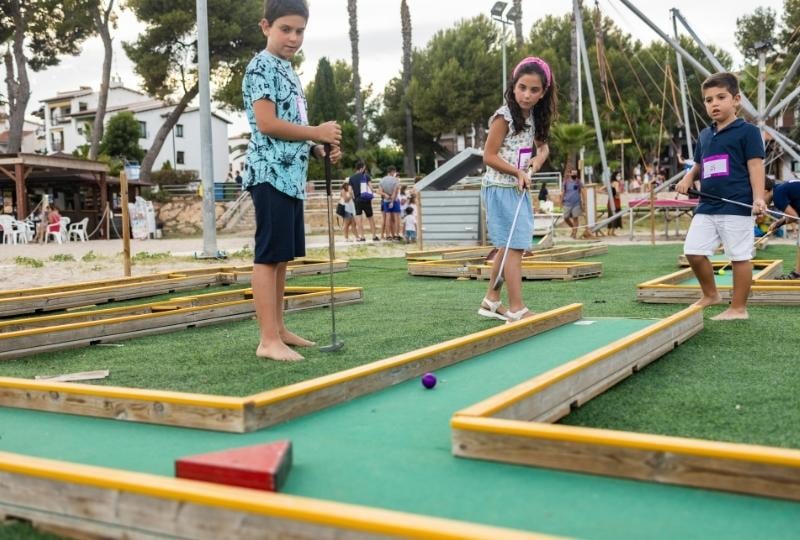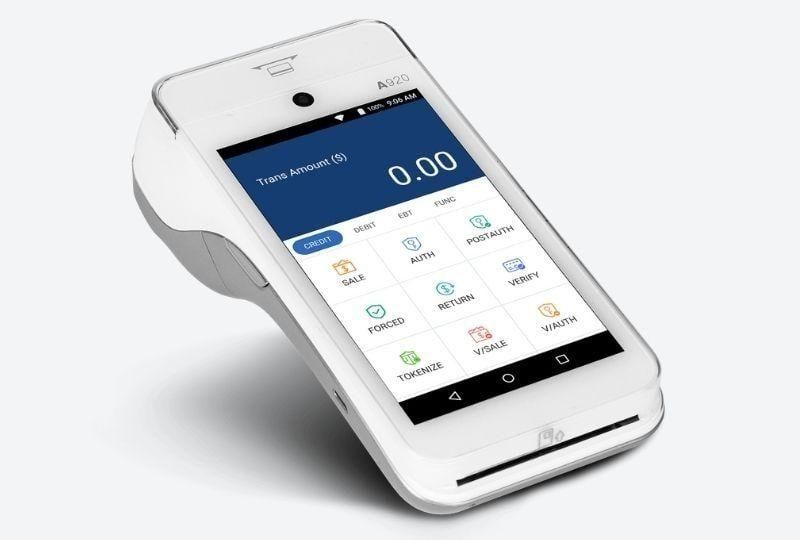 Best POS Solutions for Miniature Golf Courses

We offer mini golf course owners POS terminals that are efficient and seamlessly integrate into your business.
Accepting payments from your customers has never been easier.
For putt-putt course owners, we recommend the MaxxPay Mini.
With MaxxPay Mini, you have an effective payment solution that takes up minimal counter space without sacrificing quality.
Benefits of the MaxxPay Mini include:
Quick Payments
The MaxxPay Mini offers quick payment acceptance that will keep your mini golfers happy and the line moving. You will also be able to accept all major credit cards in any payment method - including swipe, chip, and contactless options.
High Functionality
From putters and golf balls to branded t-shirts, it can be difficult to stay on top of your overhead. Thankfully, MaxxPay Mini makes this easy.
All you have to do is add your products, prices, and inventory, and MaxxPay Mini will handle everything else.
Easy-to-use Interface
The MaxxPay Mini offers a simple interface on an LED touchscreen.
Completely Customizable Putt-Putt Gift Card Options
Gift cards are a great option to increase cash flow for your business.
Everyone loves gift cards, including business owners! Why? They offer:
Brand awareness
Greater customer loyalty
A higher volume of purchases
Increased profit and cash flow
Also, every purchased gift card that's never redeemed is 100% profit for your mini golf course. That's like a hole-in-one every time you swing your club.
Your gift cards will look fantastic and specific to your brand and aesthetic, too.
Designing gift cards that are unique to your putt-putt course will be a breeze with our in-house design team.
Entice Repeat Customers With a Loyalty Program
In addition to gift card solutions, EMS offers custom loyalty programs.
One of the best ways to promote your mini golf course's brand and ensure your business is the go-to destination in your town is by rewarding repeat customers.
The best news is you have complete creative freedom with your loyalty program. After 5 rounds of putt-putt, you can offer the 6th round free or you could take $5 off after ten visits, whatever you prefer.
We support an endless number of loyalty program configurations to help you engage, retain, and grow your current customer base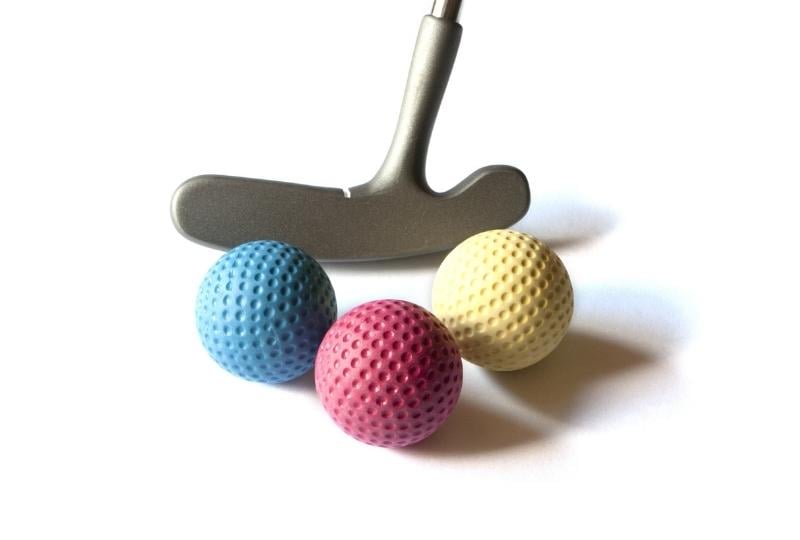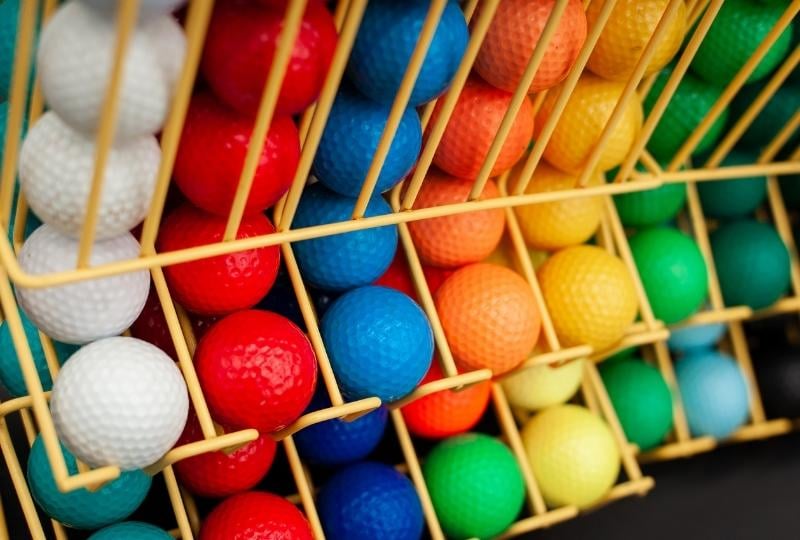 Choose the Top Credit Card Processing Solutions For Your Mini Golf Business
When it comes to streamlining your mini-golf course's payment processing, there is no better option than Electronic Merchant Systems.
We take great pride in offering payment solutions and services that will make your life easier and get you paid faster.
EMS has the Skills and Experience to Serve You
With over 30 years of experience in the payment processing industry, Electronic Merchant Systems offers valuable merchant services experience that will help your putt-putt course thrive.

In addition, EMS has been a certified level 1 PCI provider for over ten years. Security is of the utmost priority.
24/7/365 Customer Support
We also have a team of customer support specialists who are available around the clock to help you. You are never alone when you work with us.
No matter the question you have or the challenge you're facing, you have access to a professional support staff ready to immediately assist you.
Start Growing Your Miniature Golf Business Today

At Electronic Merchant Systems, we are dedicated to handling all of your mini golf merchant services needs, including:
Providing the top payment processing tools and opportunities

Improving your cash flow

Offering customized gift cards


Providing the best credit card rates

Streamlining your business operations
If these mini golf payment processing benefits seem like a great opportunity for your business to grow, fill out the form below to request a consultation today.
Discover How EMS Can Benefit Your Mini Golf Course

Would you like to learn more about how Electronic Merchant Systems could help streamline your souvenir shop's payment processing? Fill out this short form to request more information today.