Custom Payment Processing Solutions for Karate Studios
Karate studios provide a safe and supportive environment for individuals to learn and practice the martial art of karate.
Karate studios offer classes that can help students develop discipline, focus, and confidence, as well as improve their physical fitness and coordination. Karate studios provide a place for individuals of all ages to learn and practice a valuable martial art and develop important life skills.
A good karate studio will have a friendly environment where students support one another in striving for excellence.
As the owner of a karate studio, it is important to make sure that your students have a positive and rewarding experience while training with you.
One way to do this is by streamlining your payment processing systems. At Electronic Merchant Systems (EMS), we understand the unique needs of small businesses like your karate studio, and we offer tailored payment solutions that can promote your success.
We work closely with our clients to ensure long-term payment solutions that are dependable and easy to use.
If you are looking for ways to improve the payment process at your karate studio, partner with EMS for your merchant services needs.
We make this possible through our exceptional products and services.
With over 1000 Google Customer Reviews, it's clear that we have successfully helped many businesses grow.
EMS has your karate studio covered, from top POS systems and mobile payment processing solutions to completely customized gift cards.
For top-notch Karate Studio payment processing, use the link below to set up a consultation. For more information, keep reading to see why EMS is the best merchant services company for your karate studio.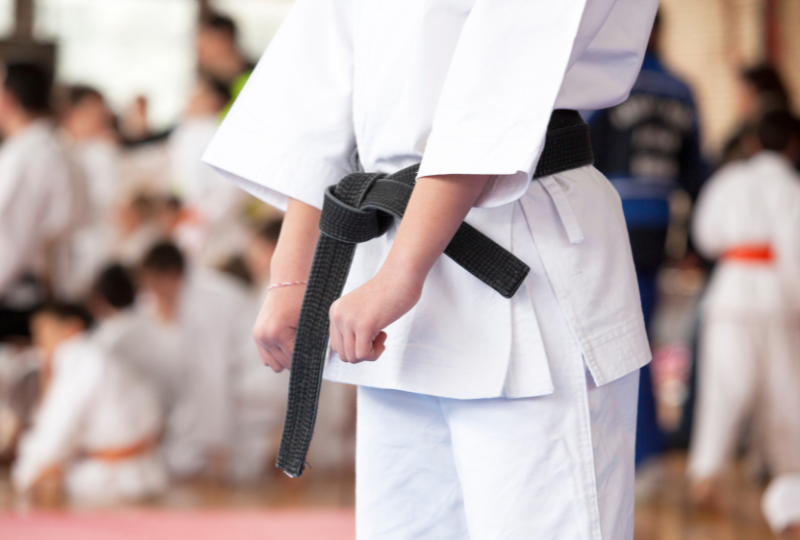 Top POS Terminal for Karate Studios
EMS provides powerful and user-friendly POS terminals for karate business owners.
Our credit card terminals offer a modern and efficient way to process payments, making it as easy as delivering a straight punch.
For karate studios, we recommend the MaxxPay® Mini, a powerful payment solution that occupies minimal counter space while maintaining high performance.
Benefits of the MaxxPay Mini include:
Quick Payments
The speed of MaxxPay Mini lets your students pay quickly and get to the mat. All major credit cards are accepted with the MaxxPay Mini including contactless, chip, or swipe.
High Functionality
Managing the sales of merchandise, classes, and memberships can be challenging for karate studio owners. Fortunately, MaxxPay Mini simplifies these processes for you. Just enter your inventory, prices, and other relevant information, and MaxxPay Mini will handle the rest.
Easy-to-use Interface
The MaxxPay Mini runs on a simple interface with an LED touchscreen.
Cloud-based Back Office
Access our cloud-based back-office reporting anywhere you can connect to the internet.
Looking for a more advanced POS system? Check out MaxxPay Pro.
Gift & Loyalty Programs for Karate Studios.
Repeat customers are essential to the success of your karate studio.
Gift cards and loyalty programs reward repeat customers and boost customer loyalty.
They're an excellent way to lure your customers into coming back.
Gift cards benefit everyone. They're like free money for the recipient, and they give your karate studio:
Greater customer loyalty

A higher volume of purchases

Increased profit and cash flow.
Karate studio gift cards and loyalty programs engage your customers and attract new ones.
Close to $3 billion in gift card money was never used in 2019. That money turned into 100% profit for businesses like your karate studio.
And your gift cards will look fantastic. Your gift cards will match the aesthetic of your studio with the help of our in-house design team.
Customer loyalty programs are a great way to boost sales and keep your current customer base.
Your studio's bottom line will benefit from the flexible loyalty program setups offered by EMS.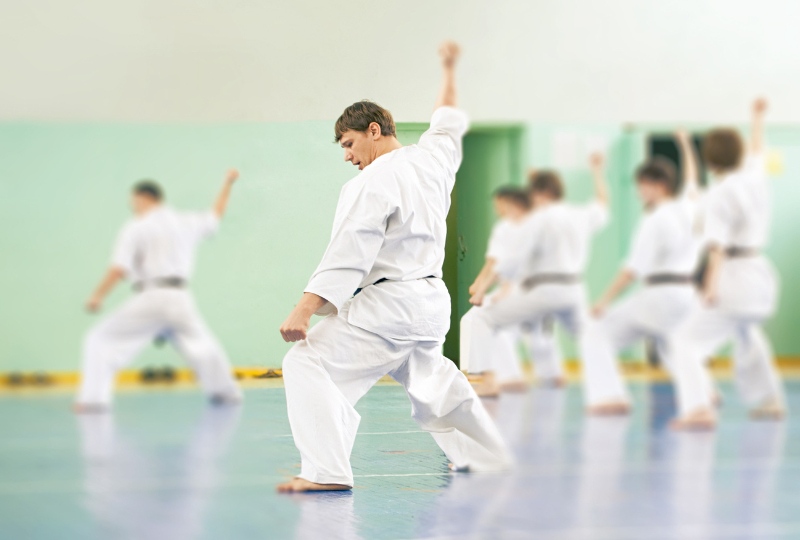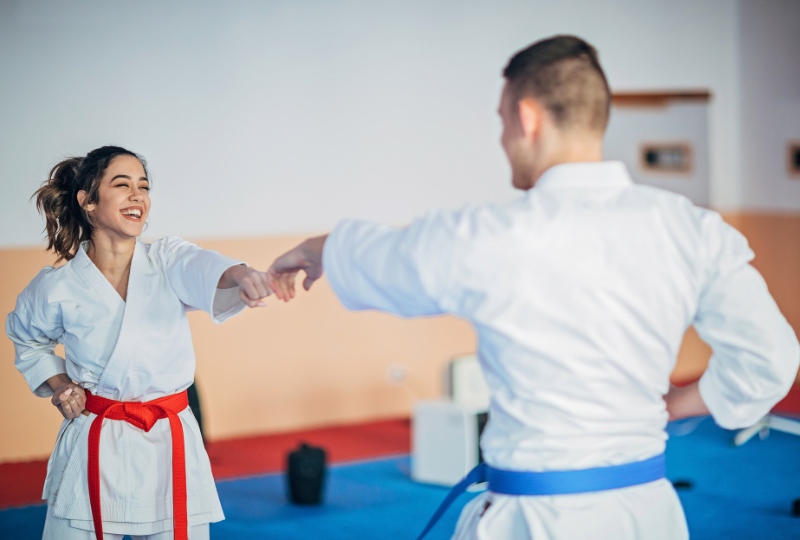 Choose the Best Credit Card Processing Solutions For Your Karate Studio
Electronic Merchant Systems is available to assist your karate studio in improving its merchant services and payment processing.
We are pleased to offer services and payment options that can facilitate the operation of your karate studio.
As the owner of a karate studio, you may have a full schedule and numerous tasks to manage. To ease your workload, we aim to simplify your payment operations.
EMS has the Skills and Experience to Serve You
For more than 30 years, Electronic Merchant Systems has led the way in the payment processing industry. We offer unparalleled expertise in merchant services that will contribute to your studio's success.
In addition, EMS has been a certified level 1 PCI provider for over ten years. Security is of the utmost priority.
24/7/365 Customer Support
We have a group of committed experts ready to respond to your questions and address your concerns. When you partner with EMS, you'll never be alone.

Day or night, our helpful support team is here for you whenever you need them.
Start Growing Your karate studio Today
Electronic Merchant Systems can handle the merchant services needs of your karate studio, including:
Providing the top payment processing tools and opportunities

Improving your cash flow

Gift & loyalty programs

Providing the best credit card rates

Streamlining your business operations
If these Karate Studio payment processing opportunities sound helpful for your business, fill out the form below to request a consultation today.
Discover How EMS Can Benefit Your Karate Studio

Would you like to learn more about how Electronic Merchant Systems could help streamline your payment processing? Fill out this short form to request more information today.