Integrated Credit Card Processing for DJs
As a DJ, it's your job to get everyone pumped up and enjoying the dance floor.
You completely control the feel and vibe of an event from the first bass drop to the final chorus.
Essentially, a skilled DJ is the heartbeat of an event. However, when it comes to getting paid for your DJ services, you need a payment processor that never misses a beat.
Are you tired of waiting for cash payments or hunting down clients for checks long after you've spun your final track?
This type of scenario can become incredibly frustrating.
Thankfully, Electronic Merchant System's streamlined merchant services have never made it easier to get paid as a disc jockey.
That includes mobile on-site credit card processing, email invoicing, secure credit card storage, and more.
At Electronic Merchant Systems (EMS), we make this possible through our exceptional products and services.
For over 30 years, it has been Electronic Merchant Systems' ultimate goal to help local businesses just like yours realize their full potential.
With over 1000 Google Customer Reviews, it's clear that we have successfully helped many businesses grow.
EMS makes getting paid quick, convenient, and simple so that you can stay focused on what really matters - pumping out great music and making sure everyone is having a blast.
Click below to request a consultation or keep reading to see why EMS is the top choice when it comes to DJ Payment Processing.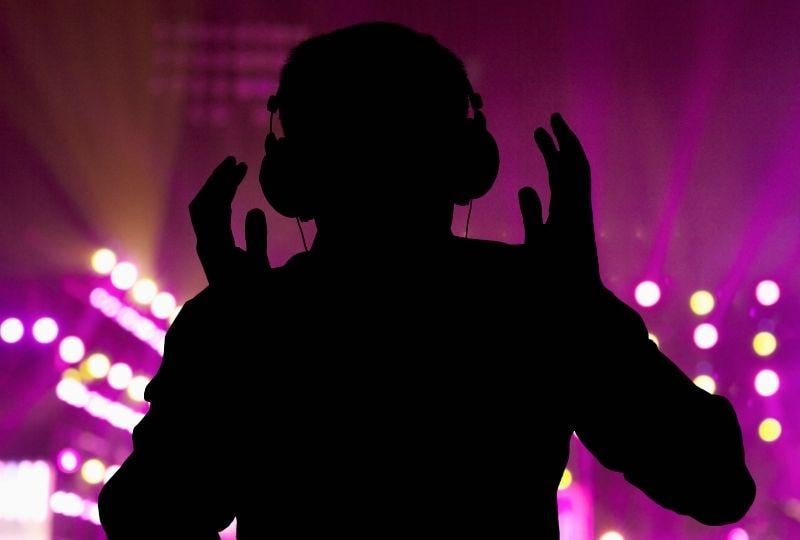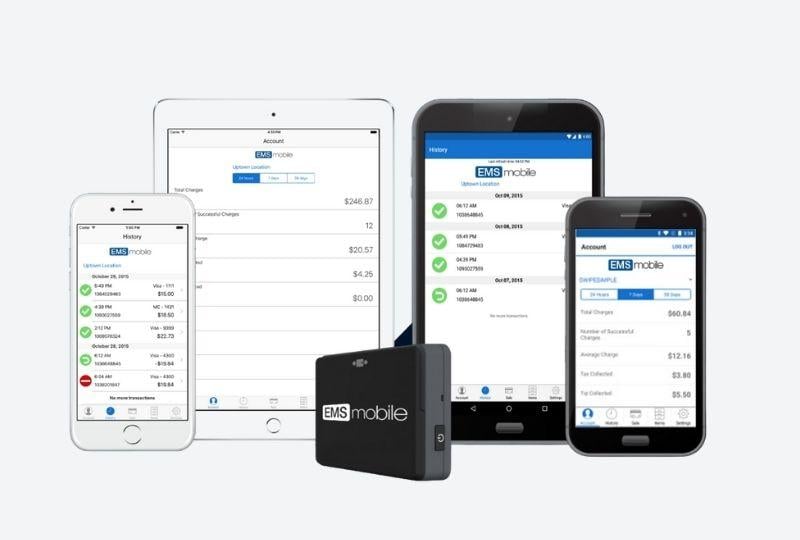 Accept Mobile Payments Without Missing a Beat
Whether you prefer payments before your services officially begin or at the end of an event, relying on cash and check payments can be stressful.
Most people no longer carry cash around, and it shouldn't be your responsibility to track down the host or event planner for your payment.
You don't want getting paid to be a burden. That is where EMSmobile - our mobile payment processing solution - comes into play.
With EMSmobile, your team can quickly turn an Android, iPhone, or tablet into a portable payment processing terminal.
This way, you can receive payments from your client's debit or credit cards quickly and efficiently.
You might be thinking, "That's cool. But I'm good; I have Venmo."
It's great to have multiple payment acceptance methods, but what happens if you have a high-paying client that doesn't have the app?
Are you going to expect them to quickly download the app, create an account, link their bank or card, look up your account, and then pay you?
The key is being able to accept payments however your clients prefer, which is exactly what EMSmobile does.
Let's take a look at some of EMSmobile's additional features:
Email invoicing: Did the host leave before you finished your DJ services? Or maybe you'd like to get paid before the event? With EMSmobile, you can send an email invoice directly to your client. This way, they can pay you simply and securely with just a single click.
Secure Vault Storage: With our virtual terminal technology, you can ensure that your client's credit information is stored securely and conveniently reused if you have a working relationship with them.

Recurring Payment Features: Did you get booked for multiple gigs or for an entire season at a specific location? Set up an automatic recurring billing schedule for your clients.

Advantages of Mobile Payment Processing as a DJ

Avoid Out-Dated Payment Methods

Not to sound like a broken record, but cash is in the past. We aren't telling you anything you don't already know, and if you didn't think being cash-only was a problem, you wouldn't be reading this page.
Mobile payment processing allows you to immediately get paid in a variety of ways, such as email invoicing, chip, swipe, or tap.
You can even include a tip functionality for hosts and event planners that love your DJ skills.
Improved Client Experience
On the other hand, going with mobile payment processing also benefits your clients.
You want to accept a variety of payment options and they want to pay you in their preferred way. It's a win-win.
In addition, the payment processing process is incredibly quick and convenient.
Efficiency and Security
One of the top priorities of any company that expects to grow, including your DJ business, is safety.
At EMS, we believe you should have peace of mind. We offer secure vault storage, so the client's credit card information will always be safe.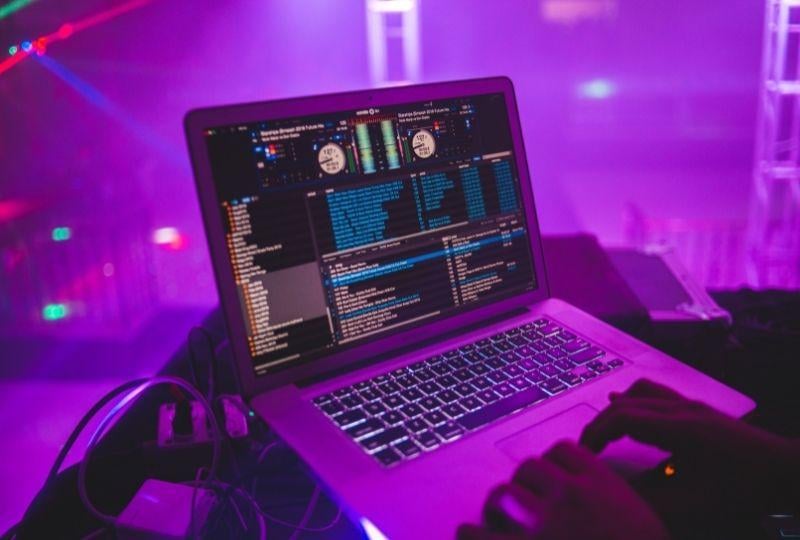 Fast Track Your DJ Business's Payment Acceptance with EMS

There is no better option than Electronic Merchant Systems for simplifying and streamlining your DJ business's mobile payment processing.
EMS has the Skills and Experience to Serve You
EMS completely understands the industry and all of the payment processing trends. EMS' decades of experiences and knowledge will directly benefit your DJ business.
In addition, EMS has been a certified level 1 PCI provider for over ten years.
24/7/365 Customer Support
Aside from the skills and knowledge to serve you, we have a dedicated team of customer support specialists who are available to you at any time of day, every day.

Your questions will be answered by a team of experts who are ready to assist you at any time.
EMS Offers:
DJ cash flow improvement
Mobile payment options to get paid faster
A variety of payment methods
Email invoicing & credit card storage
Exceptional credit card rates
If these DJ payment processing options sound like great opportunities to you, fill out the form below to request a consultation today.
Discover How EMS Can Benefit Your DJ Business

Would you like to learn more about how Electronic Merchant Systems could help streamline your payment processing? Fill out this short form to request more information today.