Country Club Payment Processing Solutions
The most successful country clubs offer both a variety of recreational sports and facilities for dining and entertaining.
One of the main reasons people join a country club is for the ability to create professional and social connections with peers across other organizations and industries.

With so much on your plate as a country club owner, you need to look for ways to enhance your members' experience and make it simple and convenient for them to purchase what they need.
The best way to ensure smooth ordering experiences is a streamlined payment processing service.
At Electronic Merchant Systems (EMS), we work closely with businesses like your country club to ensure long-term payment solutions that promote success and member retention.
We make this possible through our exceptional credit card processing products and services.
EMS has your country club covered, from the top POS systems and mobile payment processing solutions to completely customized gift cards.
With over 1,000 Google Customer Reviews, it's clear that we have successfully helped many businesses grow.
Turn your country club into your town's go-to for all recreational and leisure activities.
If you want the best country club payment processing, click below to request a consultation, or keep reading to discover why EMS is the perfect merchant services provider for your business.
Top POS Solutions for Country Clubs

EMS offers country club owners highly-efficient and user-friendly point of sale systems.

These state-of-the-art credit card terminals provide an updated and streamlined method of accepting payments from your members.
That means you can accept more than just cash and offer club members various fast and secure payment options.
The MaxxPay® Pro is our recommendation for country clubs.
Benefits of the MaxxPay Pro include:
Quick Payments
The MaxxPay Pro offers quick payment acceptance to keep your members happy. You will also be able to accept all major credit cards in any form - including swipe, chip, and contactless options.
High Functionality
As a country club owner, it can be challenging to keep up-to-date with all of your inventory. This convenient POS terminal allows you to add your memberships, merchandise, and prices.
MaxxPay Pro's Android operating system comes equipped with modern hardware options for optimal performance.
Easy-to-use Interface
The MaxxPay Pro offers an 8" touch screen with a 4.3" color display. It is also equipped with a high-speed printer, standalone 4-bill, four-coin cash drawer, and an integrated camera for barcode scanning.
Cloud-based Back Office
You will have the opportunity to access our cloud-based back-office reporting anywhere you can get internet. This gives you instant access to view all reporting information and analytics on the go.
Mobile Payment Acceptance for Country Clubs
Most country clubs need a reliable and secure way to accept payments on the go.
Whether it's to buy drinks on the golf course or a new polo in the gift shop, your country club needs to be able to accept mobile payments.
Thankfully, you can use EMSmobile.
With EMSmobile, you can easily transform your iPhone or Android smartphone into a portable payment processing terminal.
Talk about convenience!
This way, you can receive payments from your member's debit and credit cards quickly and efficiently anywhere on the go.
Your customers also have a full suite of payment methods, such as paying by swiping their card, entering their EMV chip, or contactless payment options, like Apple Pay and Google Pay.
Other features include:
Creating itemized or simple transactions
Accept tips and manage cash payments.
Tracking and controlling all of your inventory.
Allowing multiple users at the same time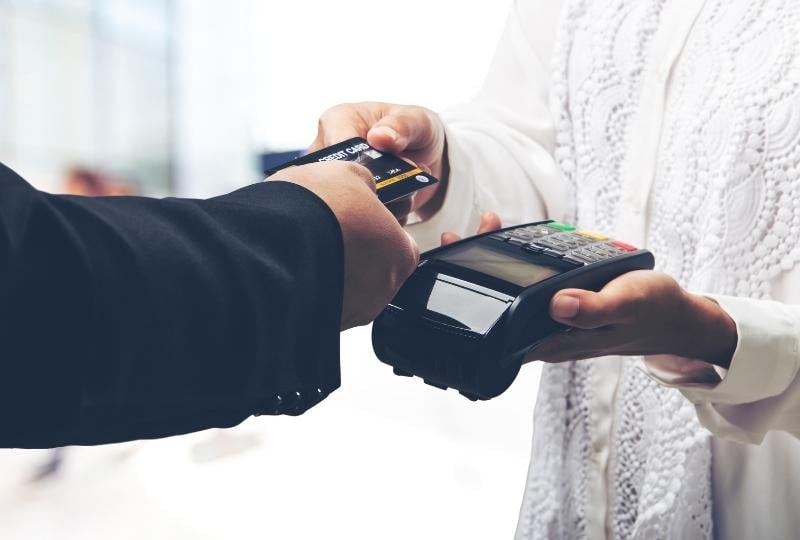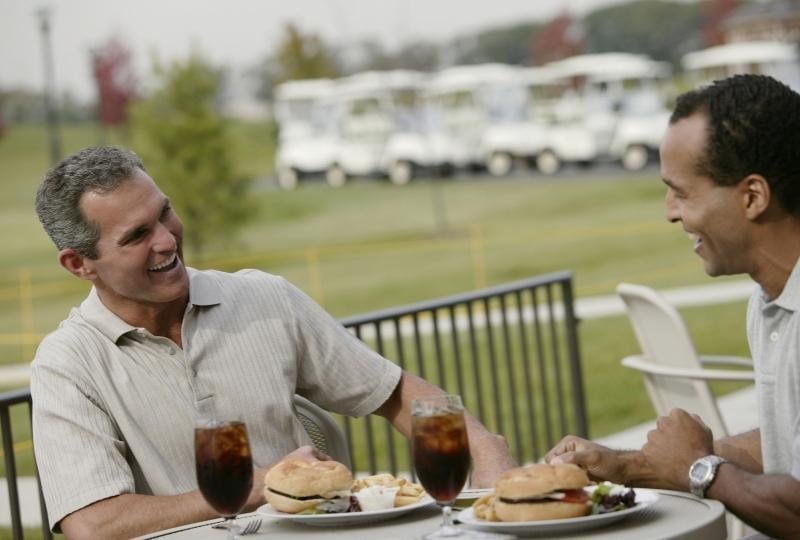 Choose the Best Credit Card Processing For Your Country Club
When it comes to streamlining your country club's payment processing and merchant services, there is no better option than Electronic Merchant Systems.
We are dedicated to streamlining your country club's payment acceptance by optimizing, simplifying, and speeding up how you get paid.
EMS has the Skills and Experience to Serve You
With over 30 years of experience in the payment processing industry, EMS offers valuable merchant services experience that will help your country club thrive.

In addition, EMS has been a certified level 1 PCI provider for over ten years. Security is of the utmost priority.
24/7/365 Customer Support
Aside from the skills and knowledge to serve you, we have a dedicated team of customer support specialists available at all hours of the day.
You have complete access to a professional support staff that is ready to help you with any challenges and answer your questions whenever you need help at a moment's notice.

Start Growing Your Country Club Today

At Electronic Merchant Systems, we provide solutions for all of your country club's merchant services needs, including:
Providing the top payment processing tools and opportunities

Improving your cash flow

Providing the best credit card rates

Streamlining your business operations
If these country club payment processing opportunities sound beneficial to you, fill out the form below to request a consultation today.
Discover How EMS Can Benefit Your Country Club Today

Would you like to learn more about how Electronic Merchant Systems could help streamline your payment processing? Fill out this short form to request more information.