Animal Hospital Payment Processing Solutions
Just like we need annual exams, our pets need to get regular care at the animal hospital. By taking your pet to the vet, you can catch many problems early and treat them before they get worse.
And if the unthinkable happens to our pets, having an emergency animal hospital nearby ensures they can get care, even if it's after hours or the regular vet is busy.
As the owner of an animal hospital, you are always looking for ways to improve the guest experience for the animals and their owners.
Simplifying your payment processing is one of the easiest ways to guarantee a fantastic experience for everyone that comes to your animal hospital.
At Electronic Merchant Systems (EMS), we work closely with small businesses like your animal hospital to ensure long-term payment solutions that promote success.
We make this possible with our exceptional products and services.
With over 1000 Google Customer Reviews, it's clear that we have successfully helped many businesses grow.
EMS offers everything from top-of-the-line POS systems and mobile payment processing to fully customizable gift cards.
If you are looking for professional payment processing for your animal hospital, schedule a consultation by clicking the link below.
Read on to learn why EMS is the greatest option for Animal Hospitals in need of a merchant services provider.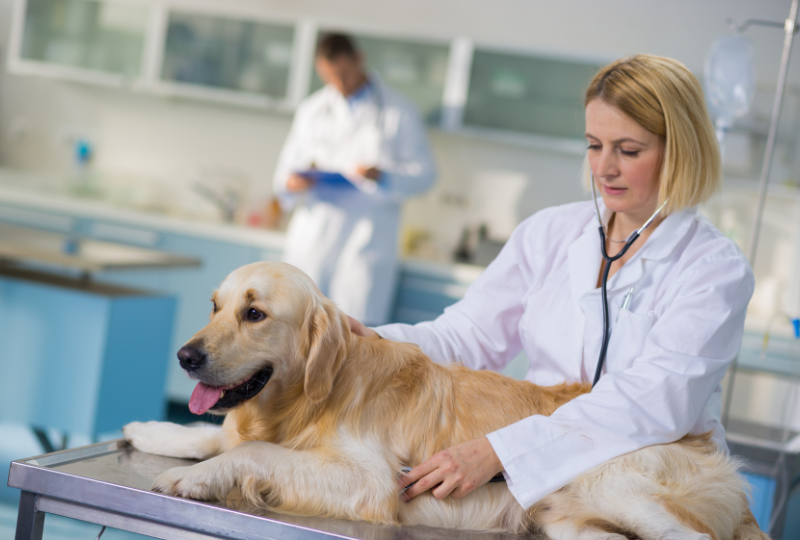 Top POS Terminal for Animal Hospitals
EMS provides reliable and user-friendly POS terminals for animal hospital owners.

Our credit card terminals make accepting payments from your customers quick and easy.
For animal hospitals, we recommend our MaxxPay® Mini.
MaxxPay Mini is an effective payment solution that takes up little counter space without a dip in quality.
Benefits of the MaxxPay Mini include:
Quick Payments
The MaxxPay Mini's processing speed will amaze your customers. The line to check in at your animal hospital will move quickly. You can als accept cards from all major credit card companies whether they use contactless, chip, or swipe cards to pay.
High Functionality
It might be challenging for veterinarians to keep track of the goods and services their animal hospital provides. MaxxPay Mini, however, can make this a little easier on you. You can trust MaxxPay Mini to take care of everything when you enter your information.
Easy-to-use Interface
The MaxxPay Mini offers a simple interface on an LED touchscreen.
Cloud-based Back Office
You can access our cloud-based back-office reporting anywhere you have an internet connection.
Looking for a more advanced POS system for your B&B? Check out MaxxPay Pro.
Gift & Loyalty Programs for Animal Hospitals
Many people associate gift cards with retail establishments and online shopping, but people who visit your animal hospital will love having the ability to purchase gift cards.
The cost of caring for our animals can add up quickly, and gift cards can make it a little easier.
Gift cards are also great for your business because they offer:
Brand awareness
Greater customer loyalty
A higher volume of purchases
Increased profit and cash flow.
Gift cards help you get new customers and keep the ones you already have.
The best thing is that if guests buy gift cards but never use them, your animal hospital gets 100% of the proceeds.

And your gift cards will look great too. With the help of our design team, you can create gift cards tailored to the aesthetic of your animal hospital.

Another way to show your best customers how much you appreciate them is with a loyalty program.

Loyalty programs can increase the number of visitors to your inn and keep the regulars coming back.

A loyalty program can be tailored to fit the specific needs of your animal hospital customers. For your customers, you might offer free or discounted grooming to customers based on the money they've spent.

EMS has various loyalty program options that can help animal hospitals better interact with, retain, and expand their existing customer base.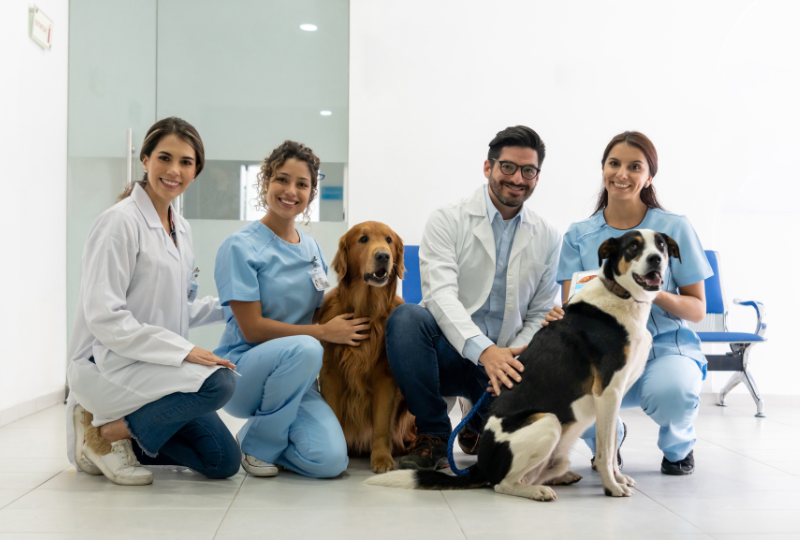 Choose the Best Credit Card Processing Solutions For Your Animal Hospital
If you're looking to improve your animal hospital's payment processing and merchant services, Electronic Merchant Systems can help.

We provide services and payment options that streamline your animal hospital's operations. There's a lot on your plate as the owner of an animal hospital, and your tasks and days may seem endless.

That's why our goal is to streamline your payment processes so you can focus your attention on what really matters to your business.
EMS has the Skills and Experience to Serve You
Electronic Merchant Systems has set the standard in the payment processing industry for nearly 30 years. If you need help with merchant services, we've got you covered.
In addition, EMS has been a certified level 1 PCI provider for over ten years. Security is of the utmost priority.
24/7/365 Customer Support
When you partner with EMS you have access to our knowledgeable and helpful customer support representatives around the clock.

You can reach out to our team of customer service professionals anytime, day or night, seven days a week, answers to any questions you may have.
Start Growing Your Animal Hospital Today

Electronic Merchant Systems can handle all of your Animal Hospital's merchant services needs, including:
Improving your cash flow
Providing the top payment processing tools and opportunities
Gift & loyalty programs
Streamlining your business operations
Providing the best credit card rates
If these Animal Hospital payment processing opportunities sound beneficial to your business, fill out the form below to request a consultation today.
Discover How EMS Can Benefit Your Animal Hospital

Would you like to learn more about how Electronic Merchant Systems could help streamline your payment processing? Fill out this short form to request more information today.