Adult Day Care Payment Processing Solutions
Adult day cares can be a great asset for people who care for other people. Adult day care is used to give caregivers a break from their duties for the day while ensuring that the person who needs care gets it in a safe, friendly environment.
Most of the time, these centers are open five days a week during regular business hours. Some centers also offer extra services in the evenings and on weekends.
There are three primary categories of adult daycare facilities: those emphasizing socialization, those offering medical assistance, and those specializing in Alzheimer's care.

It goes without saying that there is a lot on your plate as the owner of an adult daycare. You should always be looking for ways to simplify your day and improve your guest experience.

One of the simplest ways to guarantee a terrific experience for everyone who utilizes your adult day care is to simplify payment processing.
At Electronic Merchant Systems (EMS), we specialize in providing adult daycares and other small businesses with long-term payment options that help them succeed.
We make this possible through our exceptional products and services.
With over 1000 Google Customer Reviews, it's clear that we have successfully helped many businesses grow.
With EMS, you can get everything from advanced point-of-sale (POS) systems and mobile payment processing to personalized gift cards.

Click on the link below to setup a consultation to find out what we can do for your adult day care. Read on to find out why EMS is the best merchant services provider for adult daycares.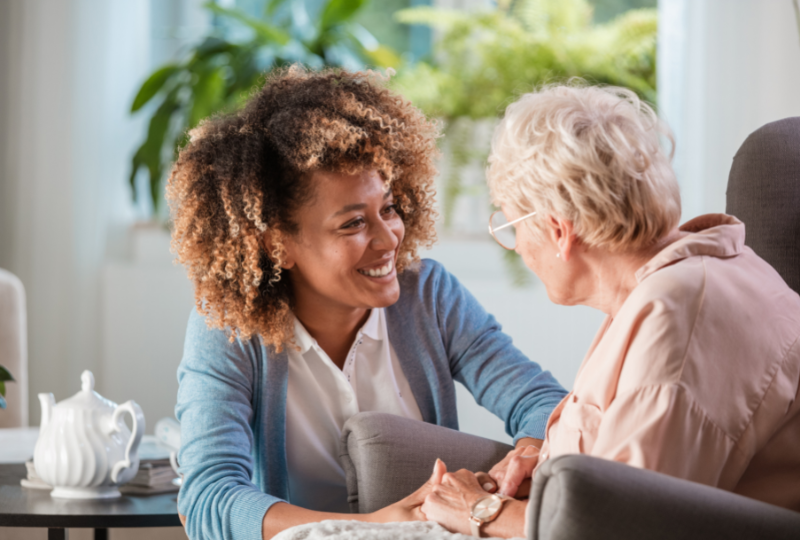 Top POS Terminal For Adult Daycares
EMS makes dependable and easy-to-use POS systems for adult day care owners

We have credit card terminals that make accepting payments quick and easy.
For Adult Daycares, we recommend our MaxxPay® Mini.
MaxxPay Mini is a robust payment solution taking up little counter space without sacrificing quality.
Benefits of the MaxxPay Mini include:
Quick Payments
The speed with which the MaxxPay Mini works will amaze your customers. The line at your hotel to check in will move quickly. You can accept payments from all major credit card companies using contactless, chip, and swipe cards.
High Functionality
Since there is so much to deal with as the owner of an adult daycare, accepting payments and handling inventory needs to be as simple as possible. MaxxPay Mini makes these processes easier and faster. Just put in your information, and MaxxPay Mini will handle the rest.
Easy-to-use Interface
The MaxxPay Mini offers a simple interface on an LED touchscreen.
Cloud-based Back Office
Use our cloud-based back-office reporting from anywhere with an internet connection.
Looking for a more advanced POS system for your hotel? Check out MaxxPay Pro.
Gift & Loyalty Programs for Adult Day Cares
Caregivers have a lot to handle, so they will appreciate their friends or loved ones being able to buy them gift cards. Gift cards can be used for countless things at your Adult Day Care; everything from daily stays at your center to the use of amenities.
Gift cards are also great for business because they also offer:
Brand awareness
Greater customer loyalty
A higher volume of purchases
Increased profit and cash flow.
You can keep your daycare guests coming back by and attract new guests by giving them gift cards.

The best part is that every gift card purchased but not used turns into 100% profit for your adult day care.

And your gift cards will be beautiful. Our design team will help you make gift cards that match the tone of your adult day care.

Another way to show your best customers how much you appreciate them is through a loyalty program.

More individuals will visit your day care if you have a loyalty program to reward their patronage.

A loyalty program can be changed to fit the needs of your daycare center. If you run an adult daycare, you might offer discounts or other perks to people who stay there more than once.

EMS has a number of loyalty programs that help daycare owners connect with, keep, and bring in more guests.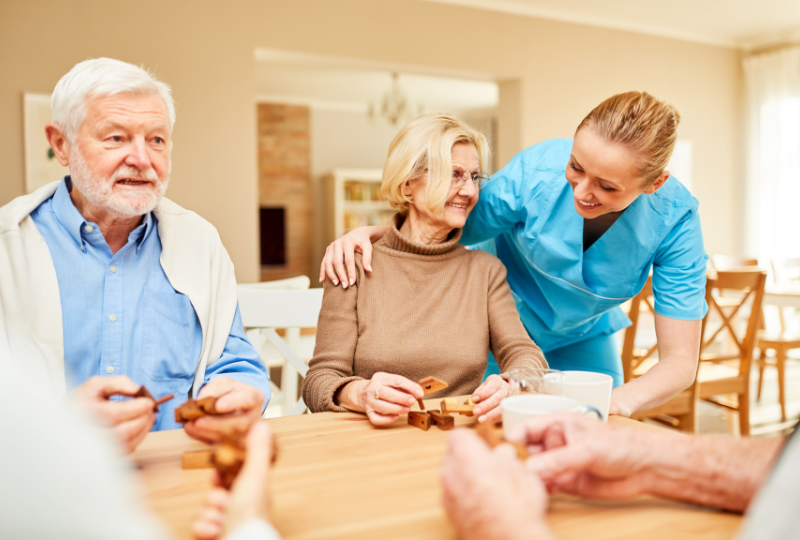 Choose the Best Credit Card Processing Solutions For Your Adult Daycare
Electronic Merchant Systems is here to help if you want to improve the payment processing and merchant services at your adult daycare center.

We offer services and payment options that will make running your center easier so you can focus on the important stuff. When you own or manage an adult day care center, you have a big to-do list, and it may seem like you'll never finish it.

That's why our main goal is to make your payment processes as easy as possible so you can focus on that todo list.
EMS has the Skills and Experience to Serve You
For nearly thirty years, Electronic Merchant Systems has led the payment processing industry. We've got your back when it comes to merchant services.
In addition, EMS has been a certified level 1 PCI provider for over ten years. Security is of the utmost priority.
24/7/365 Customer Support
Our friendly and knowledgeable support staff is accessible around the clock to answer any questions you may have. When a company partners with EMS, they know they will never be neglected.

Anytime, day or night, seven days a week, you can reach out to a team of professionals to get your questions answered.
Start Growing Your Adult Day Care Today

Electronic Merchant Systems can take care of everything your adult daycare center needs for merchant services, such as:
Improving your cash flow
Providing the top payment processing tools and opportunities
Gift & loyalty programs
Streamlining your business operations
Providing the best credit card rates
If these adult day care center payment processing opportunities sound beneficial to your business, fill out the form below to request a consultation today.
Discover How EMS Can Benefit Your Adult Day Care

Would you like to learn more about how Electronic Merchant Systems could help streamline your payment processing? Fill out this short form to request more information today.