Optometrist

Payment Processing Solutions

You should schedule eye exams on a regular basis instead of waiting for problems to occur. Being proactive about your vision is always better than being reactive, and there are many other reasons why you should visit your optometrist on a regular basis.

Every optometrist should look for ways to improve the overall experience for their patients.

Simplifying payment processes is an excellent way to ensure a smooth transaction for everyone that visits your office.

At Electronic Merchant Systems (EMS), we work closely with small businesses like optometrists to provide long-term payment solutions that promote success.

This is possible via our exceptional products and services.
With over 1000 Google Customer Reviews, it's clear that we have successfully helped many businesses grow.
EMS has top-of-the-line point-of-sale (POS) systems, mobile payment processing, and gift cards that can be completely personalized.

If your optometrist's office needs professional payment processing systems, click the link below to set up a meeting.
Read on to learn why EMS is the greatest option for optometrists in need of a merchant services provider.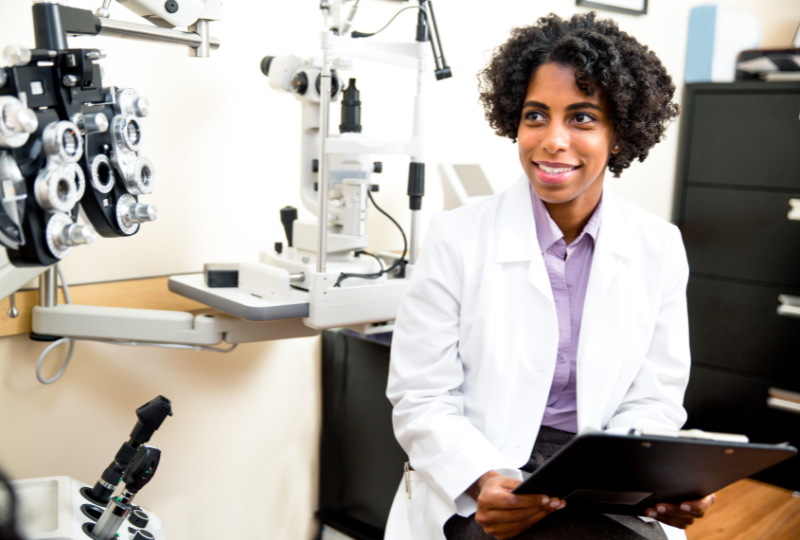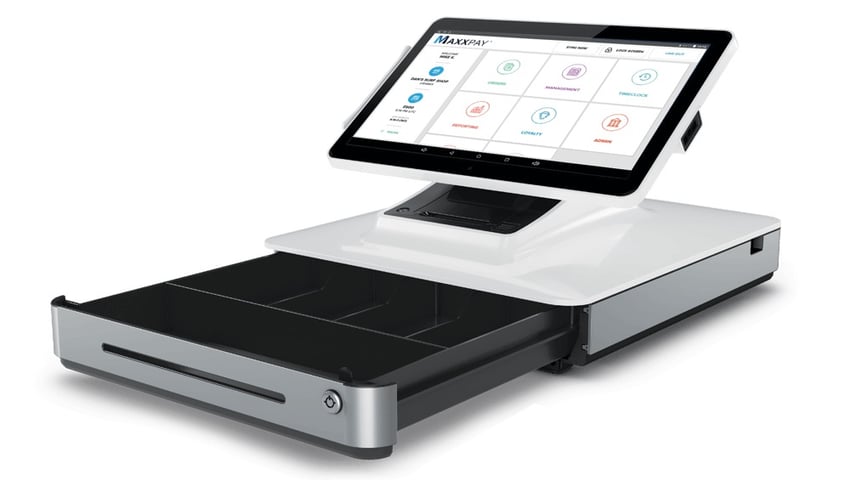 Top POS Terminal for Optometrists
EMS gives optometrists POS terminals that are reliable and easy to use.

With our credit card terminals, you can get payments from customers quickly and easily.
For office optometrists, we recommend our MaxxPay® Pro.
Benefits of the MaxxPay Pro include:
Quick Payments
One of the best things about MaxxPay Pro is that transactions happen very quickly. All major credit cards can be used including swipe, chip, tap, and contactless.
High Functionality
Optometrists understand how hard it can be to manage everything in their office. This cutting-edge POS system makes these tasks easier.
Easy-to-use Interface
MaxxPay Pro has a printer and an 8-inch touch screen with a 4.3-inch color display. The cash drawer has a barcode scanner and can hold up to four bills or coins.
Cloud-based Back Office
With the cloud-based reporting features of MaxxPay Pro, you can access your data from any device connected to the internet.
Merchant Services for Optometrists
Merchant accounts for optometrists come with various services that improve the way your office works and how you deal with clients. They also make it easier to accept credit cards from any provider and any location.

The biggest benefit is that online payments are quick, safe, and easy to keep track of from start to finish. But there are more benefits than just being able to take credit cards:
Recurring payments

—People who visit the optometrist will have various needs. Some people only need an annual exam. Others need various treatments that last for a few years. Processing payments is great for patients who come back often. All you have to do is set the date and amount of the payment.

Email invoicing

—Think of it like a receipt that doesn't need paper. Once a month, your clients will get an invoice for the services you provided. It is easy to understand and simple. This will cut down on the number of times people call to ask about their bill.

Get paid faster

—You can go right back to what you were doing after the patient pays you. You'll get a lot more done in a much shorter amount of time. As the saying goes, "time is money."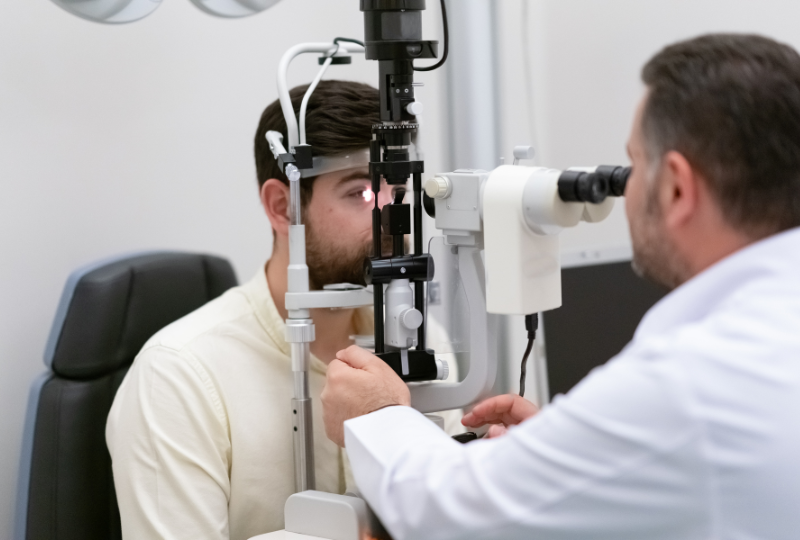 Choose the Best Credit Card Processing Solutions For Your Optometrist's Office
Electronic Merchant Systems can help optometrists improve their payment processing and merchant services.

We offer services and payment options that make it easier for your office to run. As n optometrist, you have a lot to do, and your tasks and days may seem to go on forever.

So, we try to make your payment processes as easy as possible to allow you to focus on what's important for your business.
EMS has the Skills and Experience to Serve You
For almost 30 years, Electronic Merchant Systems has been a leader in the industry. We are here to help you with your merchant services.
In addition, EMS has been a certified level 1 PCI provider for over ten years. Security is of the utmost priority.
24/7/365 Customer Support
When you work with EMS, you can always ask for help from our friendly and knowledgeable customer service reps.

Our customer service team is ready to help you with any questions you may have 24 hours a day, seven days a week.
Start Growing Your Optometry Business Today

Electronic Merchant Systems can handle all of your Optometry Office's merchant services needs, such as:
Providing the top payment processing tools and opportunities
Providing the best credit card rates
Gift & loyalty programs
Improving your cash flow
Streamlining your business operations
If these Optometry payment processing opportunities sound beneficial to your business, fill out the form below to request a consultation today.
Discover How EMS Can Benefit Your Optometrist Office

Would you like to learn more about how Electronic Merchant Systems could help streamline your payment processing? Fill out this short form to request more information today.