Nonprofit Credit Card Processing
Everyone remembers their first date! It may have been homecoming, prom, or just a school dance. The memories kick in when we hear the old songs because they bring up the feelings of those relationships.
Relationships are like that. When we have a special relationship with someone, we have special memories with them. Your goal as a nonprofit is to build a special relationship with people who want to give to your cause.
The last thing you want is for your payment processing to get in the way of that relationship. It's like someone stealing your date at the dance! You don't have to let that happen.
You can make sure that your payment processing system runs smoothly and helps to build donor retention rates. We'll discuss ways to keep your nonprofit functioning at the highest level and keep the best relationships.
Electronic Merchant Systems (EMS) has tools available to help you simplify critical processes while also helping to optimize how you get paid with secure credit card payments.
We are dedicated to helping you grow your organization. Continue reading to find out how EMS can benefit your nonprofit organization.
How EMS Can Help Your Nonprofit Organization
With the use of EMS, you can maintain and grow your nonprofit organization.
Nonprofit Payment Processing
When it comes to credit card processing, many nonprofits just think that they can use something like Stripe or Paypal for donor payment. They are actually a third-party processor that handles many merchants and nonprofits together.
These may be fine for a starting out nonprofit, but as you grow they can be very expensive. You want to understand the process so you can navigate it effectively.
To accept credit and debit cards, each nonprofit will need a merchant account. This is a bank account that allows you to accept online donations from credit or debit cards.
You set up a merchant account directly with a bank. This helps you set upfront charges so there are no surprises. You will also need to set up a payment processing solution.
Dedicated payment processors will go through the steps to authenticate and make sure the funds are available. Once they determine that, they will move the funds out of the donor's account and into your merchant account.
A dedicated payment processor handles all the security aspects of the transaction, so you will need both a merchant account and a payment processor to handle credit card payments. When you use a company like Stripe, you are essentially borrowing from their account.
There are companies that handle both the merchant account and payment processing for nonprofits. A company like Electronic Merchant Systems is an example of a business that handles both for their customers.
Companies like EMS can save businesses money by handling both merchant services and payment processing for their nonprofit clients. They can even provide a pos system for your events so you can get additional donations right away.
Your Nonprofit Business Deserves a Unique Solution
For the past 30+ years, Electronic Merchant Systems has been working with many nonprofit organizations. During that time, we learned that every nonprofit is different! That's why we offer innovative, customizable solutions that can be configured to your preferences. We can help with any method of payment; whether you need to accept and manage donations online, across many site locations, or on the go, we can help.
The Security Issue
Nonprofits who are raising money through donations must be as smart about security as any business. If people don't feel safe giving money to you, they will pass on donating to your nonprofit.
Your payment processing must be up to date with the Payment Card Industry Security Standards. They have set twelve different major compliance requirements, and if you don't comply, there are penalties and fees.
You want to abide by these standards to protect your donor's personal credit or debit card information. Any nonprofit or business that doesn't comply can also have its card-processing capabilities retracted.
You want your donors to know that you are protecting their data at the highest levels.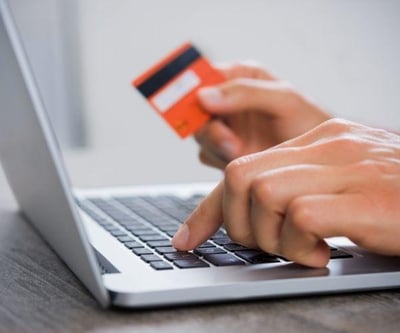 Keeping Donors On Your Site
When you use a third-party processor like Paypal, you have to let your donors go off your website or sign in to their account. Many donors do not like the extra steps and will not go through with their giving.
You want to keep your donors on your site and make everything as seamless and easy as possible. When there are extra steps to their giving, they are less likely to do it.
Having your own setup helps to keep your branding up front and makes the whole process smooth for your donors. This also communicates a level of excellence that helps your nonprofit's reputation with donors.
When a donor uses your personal giving, you can also set up ACH donations for them. ACH (Automatic Clearing House) donations are direct transfers of money from their bank account.
ACH helps you save the percentages from credit card giving because they only charge a flat rate per transaction. Most credit cards charge a flat rate plus a percentage.
Getting Coaching
You don't have to go through all the hassle of figuring out the payment processing side for your nonprofit! Many nonprofits are run by just a few people who are already overloaded with work.
There are great companies that handle merchant accounts and payment processing along with all the details that go along with it. They provide the software that connects with your CRM and provides the hardware also.
They can even set up your website for you and they will make sure you are PCI compliant. They bring the expertise of the business world of payment processing for nonprofits to you.
This is all done at a very minimal cost to your nonprofit. They can coach you through best practices for everyone in your organization and give you tips and ideas for better security.
They will answer all of your payment processing questions and help you provide flexible payment options for your donors.
Choose the Best Merchant Services for Your Nonprofit Business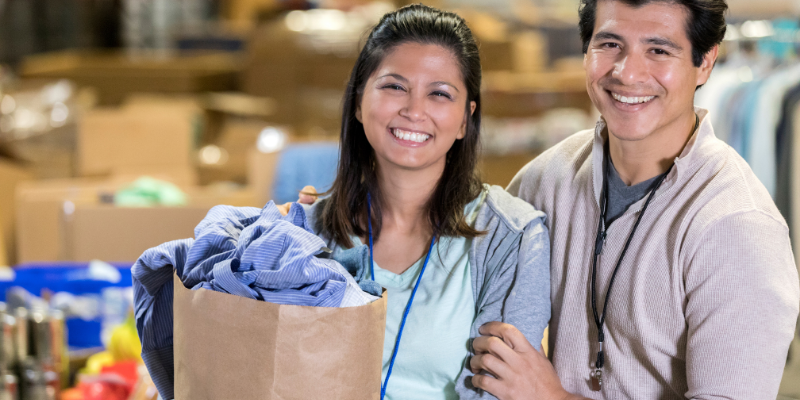 As a nonprofit, you want to keep a strong relationship with your donors so they feel safe to give. Having a top-of-the-line nonprofit payment processing solution will show them that you care about them and their ability to give.
You don't have to be afraid of taking debit or credit cards for online gifts, and you can let your donors know you are following best practices for secure payment processing and user experience.
EMS has been helping businesses, and nonprofits find the best payment processing service. By providing the best resources and having 24/7 support, we go the extra mile and help you have peace of mind in the world of online donations.
Contact us and start a free consultation about how EMS can help your nonprofit improve and increase its donations.
Discover How EMS Can Benefit Your Nonprofit
Would you like to learn more about how Electronic Merchant Systems could help streamline your payment processing? Fill out this short form to request more information today.