Nightclub Credit Card Processing
Are you looking for the best nightclub payment processing solutions?
Despite the way nightclub owners are portrayed on television, the job often entails juggling a lot of different factors, such as customer management and satisfaction. While the general population may be surprised, this isn't news to nightclub business owners.
A Nightclub POS system serves as the central component for your business. Everything comes together in the system, and they offer a variety of features depending on which one you opt for.
If you're looking for the top payment processing solutions within the nightclub industry, you need to check out Electronic Merchant Systems.
For over 30 years, EMS has helped local businesses grow and thrive with a wide variety of merchant services solutions.
We do much more than simply help businesses start accepting credit card payments.
Keep reading to discover why EMS is the best payment processor for nightclub business owners.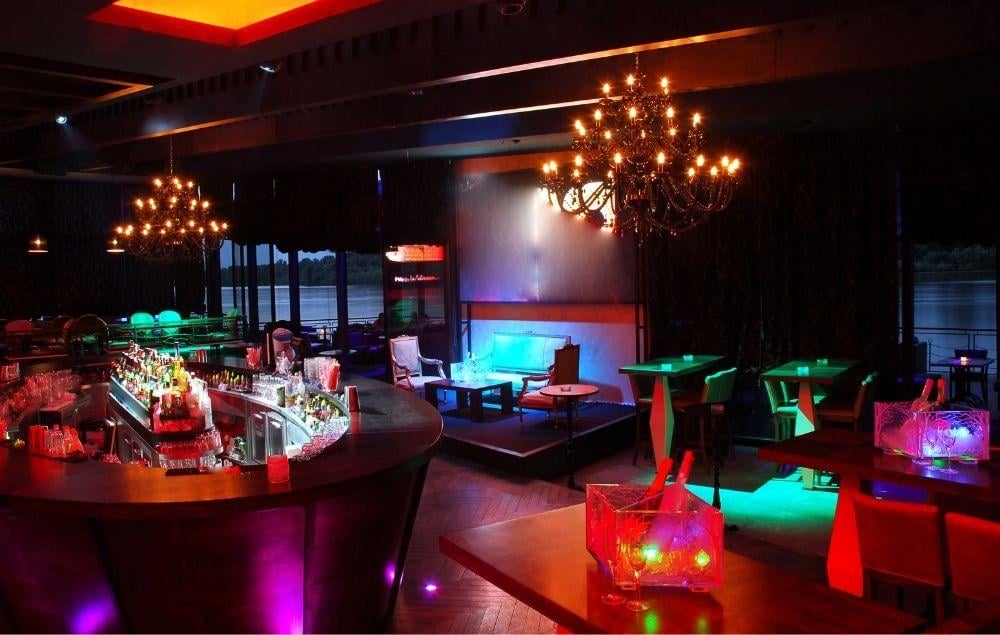 Manage Every Aspect of Your Nightclub with Total Touch
Total Touch is a preferred solution for all nightclub, bar, and pub concepts.
Unlike other popular restaurant software, it operates on a hybrid cloud and server-based system. This means that you can trust your solution will keep running, even during an internet interruption.
In addition, when you're tired after a long shift, you can access any management function from the comfort of your own home. All you need is an Internet connection! The time of install is almost nonexistent.
Essential Features for Restaurants & Bars
The intuitive, powerful features Total Touch offers can help you stop worrying about system downtime and focus on your primary goal — delivering the best dining experience possible.
Some of these include:
Open Table Management: From the front office to the back office, restaurant owners can manage tables to reduce long wait times by increasing the speed of checkout.
-Payment Options: Are consumers requesting checks to be split by seat or by the whole table? This is accomplished easily using Total Touch, which alleviates staff burdens and improves customer experiences. Start accepting all types of payments with customizable receipts.
-Easy-to-use interface: An interface that is easily navigated saves you time which, we all know, saves you money. This streamlines your processes and allows you to turn tables around faster. You also receive tab management and sales reports.
-Online and Mobile Ordering: More and more folks in Miami are ordering food online. With Total Touch's online and mobile ordering feature, your restaurant's sales and efficiency will increase.
When you partner with EMS, you're giving your customers the best dining experience possible and optimal menu management for your employees.
Why choose EMS?
Our goal at Electronic Merchant Systems is to provide you with a payment processing system that simplifies and profits your business.
From a mobile device for payment to gift and loyalty programs to website design, EMS offers local businesses a customizable and intuitive credit card processing sale solution.
Loyal customers who spend money on goods and services expect transactions to be seamless, quick, and secure. This requires quickly dipping, touching, or swiping their card.
However, just because you want current technology, does not mean that the approach needs to be complex.
When you choose EMS as your merchant services provider, you can be assured that your customer's information is secure.
EMS has been a certified level 1 PCI provider for over a decade.
The Payment Card Industry Data Security Standard (PCI DSS) is a collection of requirements intended to ensure that ALL businesses that process, store, or communicate credit card information operate in a secure environment.
As a result, you can be certain that your information is entirely secure with EMS.
It is our goal to alleviate all of the stress associated with payment processing so that you can focus on providing outstanding service and reaping the benefits without experiencing any difficulties.
Top Payment Processing Solutions for Nightclub Owners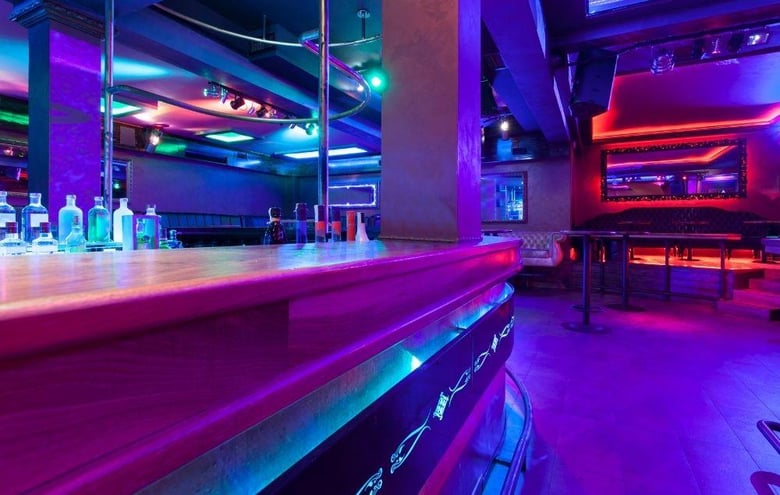 The to-do lists can become hectic for nightclub owners and staff, but EMS is here to streamline your operations and improve customer satisfaction. Put the happy back in happy hours with EMS.
When you choose an intuitive point-of-sale system like Total Touch, everyone's life becomes easier - including you, your employees, and ultimately the customers.
In addition, there is no safer payment processor for nightclubs than EMS. We offer secure payments and transactions so you can rest easy regarding customer safety.
For over 30 years, Electronic Merchant Systems has helped local businesses just like yours realize their full potential.
That includes:
• Streamlining the acceptance of all major credit and debit cards
• Saving money on your credit card rates and fees
• Receiving stellar 24/7/365 Customer Service
If you want the best Nightclub payment processing solutions to offer your customers an unmatched experience, fill out the form below to request a consultation today.
Discover How EMS Can Benefit Your Nightclub
Would you like to learn more about how Electronic Merchant Systems could help streamline your payment processing? Fill out this short form to request more information today.