POS System for Pizza Shops
Local pizza restaurants have always been a staple of American life.
Even though it feels like there is a popular pizza chain on just about every street corner, people still seek out their local pizza parlors to grab a slice.
Your customers still appreciate high-quality, fresh, and locally-sourced ingredients from farmer's markets, and local distributors and suppliers.
But with so much to do as an owner and operator of a pizza shop, you need to take advantage of any way to enhance your customer's experience and make your life a little easier.
One of the best ways to do this is by providing an easy, convenient, and fast ordering experience. To do that, you need to streamline your payment processing.
At Electronic Merchant Systems (EMS), we work closely with small businesses like your pizza shop to ensure long-term payment solutions that promote success, quick transactions, and customer retention.
This is possible with our exceptional credit card processing products and services.
For over 30 years, Electronic Merchant Systems' ultimate goal has been to help local businesses like yours realize their full potential.
From the top POS systems and mobile payment processing solutions to completely customized gift cards, EMS has your restaurant covered. With over 1,000 Google Customer Reviews, it's clear that we have successfully helped many businesses grow.
If you want the best pizza parlor payment processing, click below to request a consultation or keep reading to discover why EMS is the perfect merchant services provider for your pizzeria today.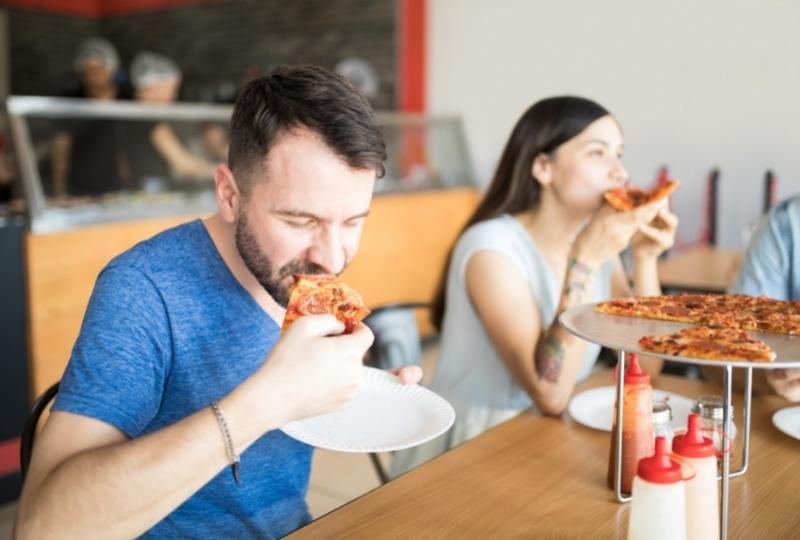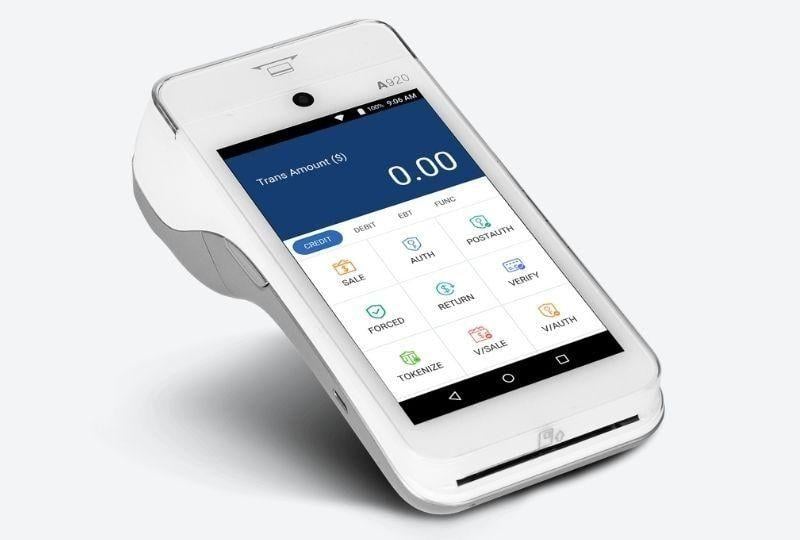 Top POS Terminal For Pizza Shops

EMS offers pizza shop business owners highly efficient point of sale systems.

Our credit card terminals provide an updated and streamlined method of accepting payments from your customers.
But what does that mean for your pizza parlor? It means you'll offer your customers a variety of fast and secure payment options.
When a hungry patron walks into your business, you can remain confident that you'll be able to accept whatever payment method they prefer to use.
For most pizza shops, we recommend the MaxxPay® Mini.
MaxxPay Mini gives you an effective payment solution that needs minimal counter space without sacrificing quality.
Benefits of the MaxxPay Mini include:
Quick Payments
The MaxxPay Mini offers quick payment acceptance that will keep your customers happy and the line moving along. You will also be able to accept all major credit cards in any form, including swipe, EMV chip, and contactless options.
High Functionality
Do you find it difficult to keep up-to-date with all of your pizza and side dish options? MaxxPay Mini makes this process easy. Just add your options, prices, and inventory and MaxxPay Mini will handle the rest.
Easy-to-use Interface
The MaxxPay Mini offers a simple interface on an LED touchscreen.
Cloud-based Back Office
You will have the opportunity to access our cloud-based back-office reporting anywhere you can get internet.
Are you looking to add online and mobile ordering to your restaurant? Check out Total Touch.
Gift & Loyalty Programs for Pizza Parlors
Who wouldn't want a gift card for some free pizza? Gift cards are appealing to your customers and they will also benefit your business.
Gift cards will provide your pizza shop with:
Brand awareness
Greater customer loyalty
A higher volume of orders
Increased profit and cash flow.
Adding gift cards to your merchant services is like pairing fresh mozzarella with pepperoni - it just works.
And listen to this - almost $3 billion dollars in gift card cash was never used. Every gift card that is purchased but never redeemed is 100% pure profit for your restaurant.
Your gift cards will look great, too! We have an in-house creative team that will help develop custom gift and loyalty card designs for your shop.
Reputable brands use loyalty programs to reward their most appreciated customers.
A loyalty program is necessary if you want to entice customers to come back for another deep dish or meat lovers' pizza pie.
EMS supports an endless number of loyalty program configurations so you can engage, retain, and grow your customer base in the way that makes the most sense for your pizza shop.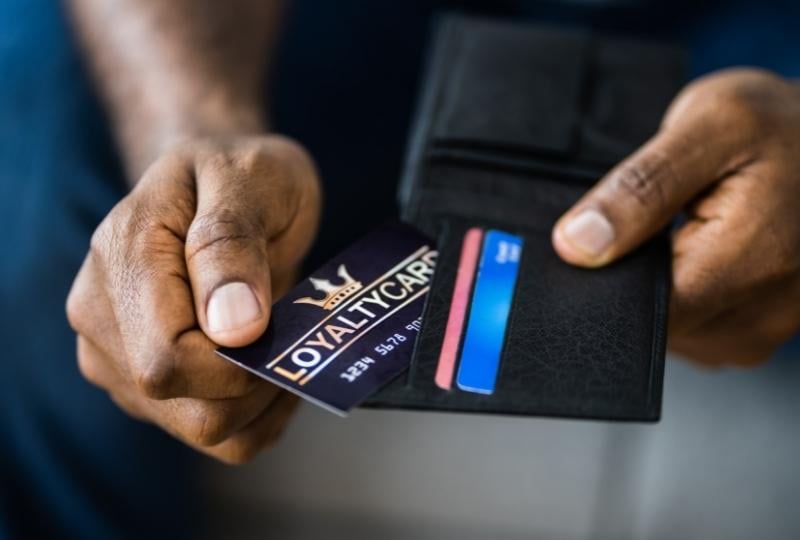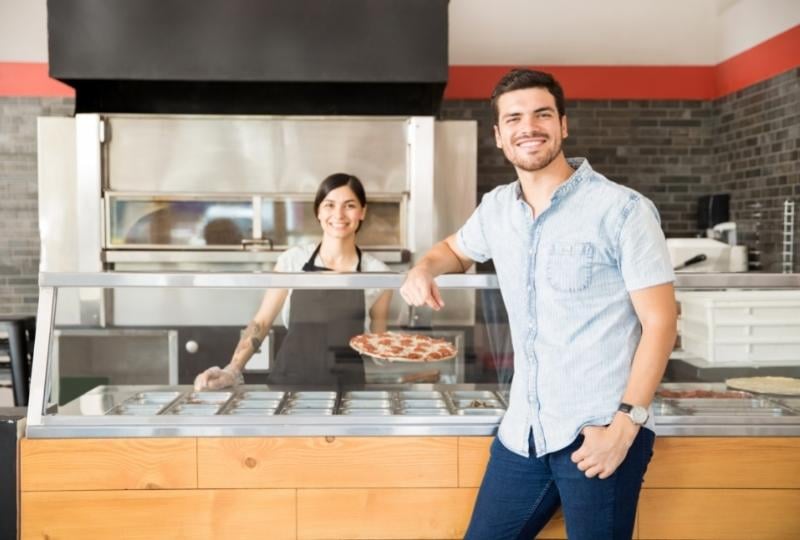 Choose the Best Credit Card Processing For Your Pizzeria
If you are looking to start accepting credit card payments or want to streamline your pizza shop's payment processing, you need Electronic Merchant Systems.
As a pizza shop owner, your days are long and your tasks seem to never end. That's why we take great pride in offering payment solutions that ultimately make your life easier.
It would help if you didn't lose business because your payment system crashed, or you could only accept limited payment options.
At EMS, we optimize, simplify, and speed up how you get paid.
EMS has the Skills and Experience to Serve You
With over 30 years of experience in the payment processing industry, EMS offers valuable merchant services experience that will help your pizza parlor thrive.

In addition, EMS has been a certified level 1 PCI provider for over ten years. Security is of the utmost priority.
24/7/365 Customer Support
Aside from the skills and knowledge to serve you, we have a dedicated team of customer support specialists that work around the clock.
You have complete access to a professional support staff that is ready to help you with any challenges and answer your questions whenever you need help at a moment's notice.

Start Growing Your Pizza Parlor Today

At Electronic Merchant Systems, we are dedicated to handling all of your pizza shop's merchant services needs, including:
Providing the top payment processing tools and opportunities

Improving your cash flow

Gift & loyalty programs

Providing the best credit card rates

Streamlining your business operations
If these pizza shop payment processing opportunities sound beneficial to your business, fill out the form below to request a consultation today.
Discover How EMS Can Benefit Your Pizza Restaurant

Would you like to learn more about how Electronic Merchant Systems could help streamline your payment processing? Fill out this short form to request more information today.