Fine Dining Payment Processing
Going to a good dining restaurant is the best way to treat oneself. People adore eating the delicious foods that highly skilled and inventive chefs create.
A fine dining establishment's food will be of the finest quality, prepared using expensive ingredients, and presented in distinctive and lovely ways.
Additionally, the dishware and cutlery are of higher quality, and the interior design and architecture of the restaurant are frequently noteworthy.

Part of giving customers a great dining experience is making it easy for them to pay.
At Electronic Merchant Systems (EMS), we work closely with small businesses like your fine dining restaurant to provide payment solutions that promote success.
Our excellent products and services make this possible.

With the greatest point-of-sale (POS) systems, mobile payment processing options, and completely personalized gift cards, EMS can support your fine dining establishment.
With over 1,000 Google Customer Reviews, it's clear that we have successfully helped many businesses like yours grow.
For the best Fine Dining Restaurant payment processing, click below to request a consultation. Read to discover why EMS is the perfect merchant services provider for your fine dining restaurant.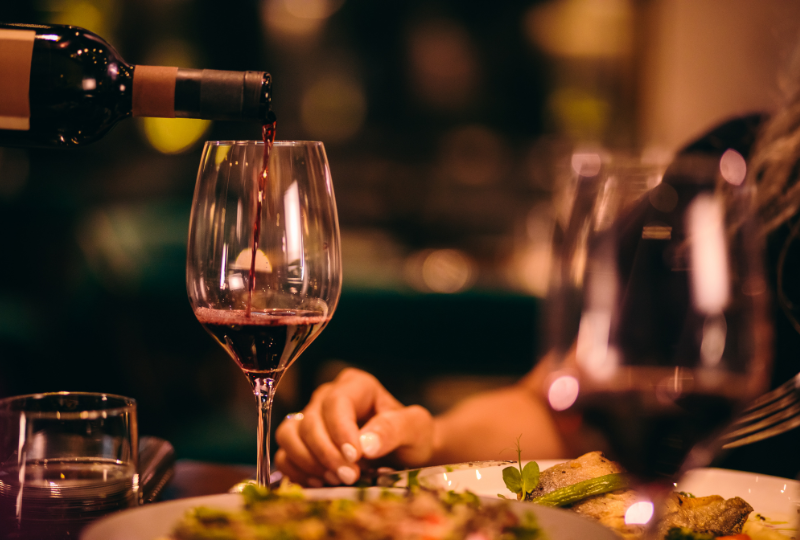 The Top POS Terminal for Your Fine Dining Restaurant

We provide cutting-edge POS terminals that are effective for fine dining restaurants and simple to use.

Your customers may swiftly pay using our credit card machines.
For fine dining restaurants, we recommend the MaxxPay® Mini.
MaxxPay Mini is a powerful payment solution that takes up minimal counter space without a dip in quality.
Benefits of the MaxxPay Mini include:
Quick Payments
Customers may pay quickly with the MaxxPay Mini so they can enjoy their meals. Any major credit card, whether it contains a chip, a magnetic stripe, or contactless technology, can be used with MaxxPay Mini.
High Functionality
Fast-casual restaurant owners may find it challenging to keep up with everything they sell. Adding your restaurant's prices, menu, and inventory to the system is simple using MaxxPay Mini. Once everything is entered, MaxxPay Mini will handle the rest.
Easy-to-use Interface
The MaxxPay Mini has a simple interface on an LED touchscreen.
Cloud-based Back Office
You'll have access to our cloud-based back-office reporting anywhere with an internet connection.
Looking for a more advanced POS system? Check out MaxxPay Pro.
Gift & Loyalty Programs for Fine Dining Restaurants
Repeat customers are essential to your fine dining restaurant.

Gift cards and loyalty programs are excellent ways to reward repeat customers. Gift cards encourage customer loyalty and guarantee a busy evening for your fine dining establishment.
Gift cards benefit everyone. They're basically free money to the recipient and they provide your business with:
Greater customer loyalty

A higher volume of purchases

Increased profit and cash flow.
Gift and loyalty cards for your fine dining restaurant will engage your customers, attract new ones, and get closer to the ones you already have.
In 2019, almost $3 billion in gift card money was never used. When you think about it, that means that businesses like your restaurant made $3 billion in profit.
You'll also have beautiful gift cards. You can create gift cards with the help of our in-house design team that appeal to your target market.

Another excellent approach to express your gratitude to your diners is through loyalty programs.

Loyalty programs may both attract new clients and keep your current ones coming back.

EMS enables a variety of loyalty program setups to help your fine dining restaurant attract new customers.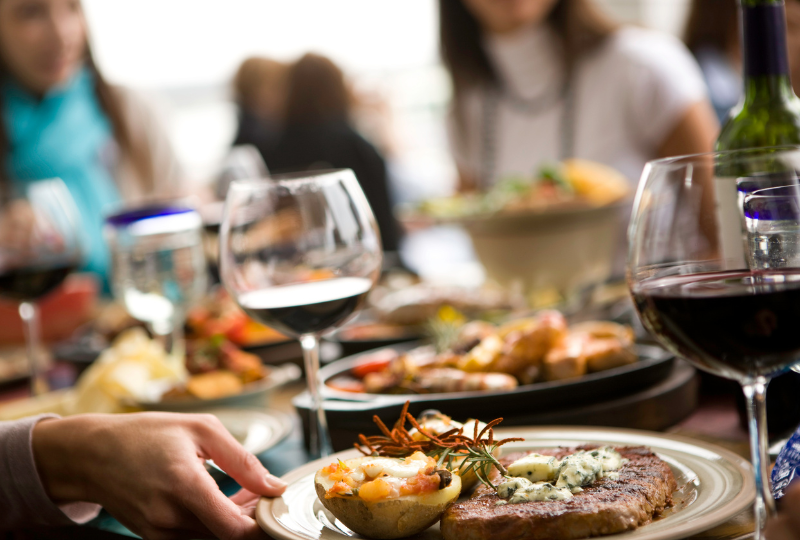 Choose the Best Credit Card Processing Solutions For Your Fine Dining Restaurant
Your fine dining restaurant may use merchant services and accept payments more easily thanks to Electronic Merchant Systems.

Since we appreciate how busy you are, we are pleased to provide payment solutions and merchant services that will simplify your business.

Our aim is to improve the payment process for you and make it easier for you to get paid.
EMS has the Skills and Experience to Serve You
Electronic Merchant Systems has been assisting companies like yours with payment processing for more than 30 years. Our expertise and merchant services will help your fine dining business expand and prosper.
In addition, EMS has been a certified level 1 PCI provider for over ten years. Security is of the utmost priority.
24/7/365 Customer Support
Through EMS, you have access to a group of skilled and competent customer support specialists. They are there to assist you with any questions or issues you may have 24 hours a day, 7 days per week.
Start Growing Your Fine Dining Restaurant Today
Electronic Merchant Systems is committed to handling your fine dining restaurant's needs for merchant services, like:
Providing the top payment processing tools and opportunities

Improving your cash flow

Gift & loyalty programs

Providing the best credit card rates

Streamlining your business operations
If these fine dining restaurant payment processing opportunities sound helpful to your business, fill out the form below to request a consultation today.
Discover How EMS Can Benefit Your Fine Dining Restaurant
Complete the form below to find out more about how Electronic Merchant Systems can help your payment processing.
Discover How EMS Can Benefit Your Fine Dining Restaurant

Would you like to learn more about how Electronic Merchant Systems could help streamline your payment processing? Fill out this short form to request more information today.