Dental Credit Card Processing & Merchant Services
When you choose Electronic Merchant Systems for payment processing in your dental office, you will unlock a range of services that streamline your dental organization's business operations while making credit card payments simpler and more secure for your patients.
Better yet, you'll have more time to focus on what's important: caring for your patients.
Let's get into how payment processing works and how it can benefit you.
How EMS' Payment Processing Can Benefit your Dentistry
Dental industry merchant accounts include a range of services that can enhance your office's internal functionality and client management while making it easier to accept credit cards from any provider and any location.
The primary benefit is obviously that online payments are fast, secure, and traceable from start to finish, but there is a range of benefits that expand beyond just taking credit cards:
POS Terminals: You need an exceptional, yet simple,

POS System

that accepts the currency your customers are using - EMV, Apple Pay, and Google Pay
Recurring payments

—A dental office has patients with different needs. Some may only see you once a year for a check-up. Others may pay regular visits for an ongoing orthodontic treatment that will last a few years. Payment processing is great for consistent customers.

All you need to do is set up the dates the payment will go through and the amount. You won't miss a payment ever again!

Email invoicing

—Consider it a paperless receipt. Your patients will get an invoice once a month for your services. It is easy to read and straightforward. This will greatly reduce call traffic from people asking questions about their bill.

Get paid faster

—Once you've collected the patient's payment, you can get right back to whatever task you were doing. You'll get much more done in shorter periods of time. As they say, time is money.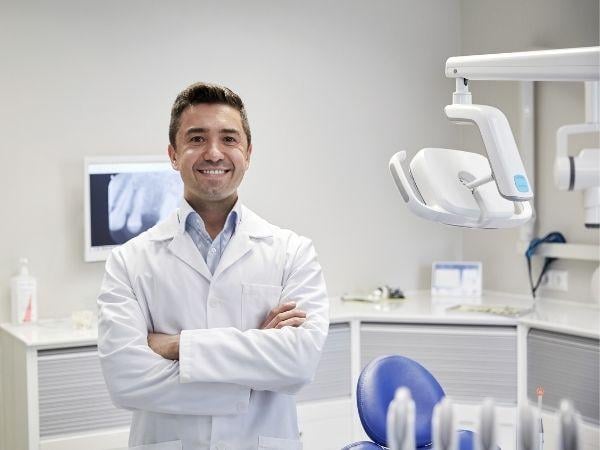 Why EMS
EMS is here to help you grow your Dentistry.
Point of Sale Systems
Process all forms of payment, easily manage inventory, run essential reports in minutes, and more.
Gift & Loyalty Cards
Attract new customers with a gift card and use your loyalty program to keep them coming back for more.
Modern Wireless Terminals
Accept all payment types, including EMV chip cards and contactless options such as Apple Pay and Google Pay.
How EMS Merchant Services Benefit Your Dental Clinic
EMS Virtual Terminal
Electronic Merchant Systems allows you to continue your daily operations while our professional team manages your dental office's transition to a new payment processing solution.
We do this in a seamless process utilizing the virtual terminal payment gateway. This payment solution offers incredible benefits for your office, including:
Email Invoicing - send your patients their bill via email and reduce clutter or traffic jams in the office.
Secure Vault Storage - securely store patient credit card information to process future payments with a simple click.
Set and Forget Ongoing Payments - schedule recurring payments for those patients on payment plans and the gateway will automatically process the payments.
In little time, you'll have access to all the benefits that we have to offer.
These include online payments, email invoices, and much more!
For big-ticket items, this is even more important as services like dental implants and bridges make having a secure and simple payment gateway necessary for collecting and tracking monthly payments.

The time you'll save from managing transactions can now be redirected to other important tasks.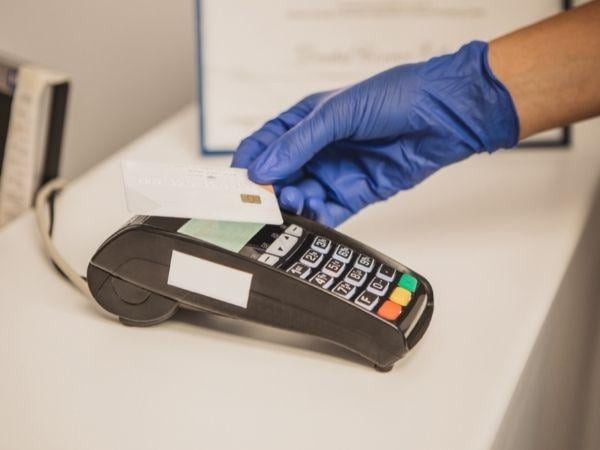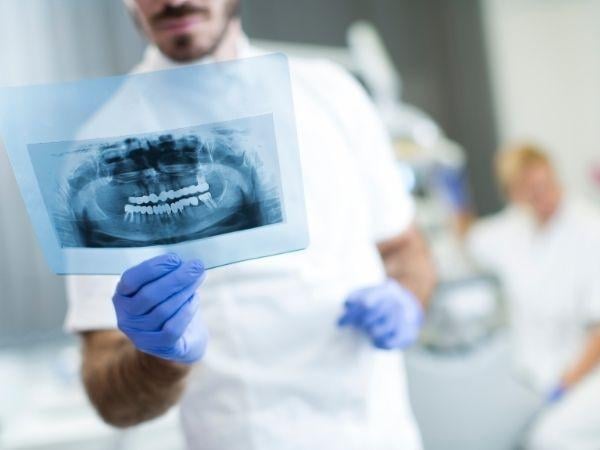 Why Dental Clinics Choose EMS for Payment Processing
Our services are safe and transparent. Electronic Merchant Systems has been certified as a Level 1 PCI-compliant Merchant Services Provider for more than a decade.
In short, this means that our customers and their data are protected from fraud. This is crucial to your business' reputation.
Furthermore, there are no hidden fees. We offer trustworthy services and custom pricing quotes to make sure you aren't paying more than you should for your merchant services.
We are proud of who we are and scored an A+ with the Better Business Bureau. We have more than 975+ reviews from happy customers on Google. We provide outstanding customer service, around the clock., and on the other line, there'll be a real person at any hour of the day, any day of the year.
We value local businesses, so we'll do everything we can do and more to ensure things run smoothly.
Choose EMS for All Your Dental Office's Payment Processing Needs
Our dental office payment processing and virtual terminal are quick and efficient.
You'll keep your patients satisfied and you'll be up to date with all your business transactions, and this is just the start.
In addition to dental industry merchant services, we can introduce you to other amazing perks that can benefit your dental office. These include, but aren't limited to, the option of mobile pay and even website design.
What are you waiting for? Do what is best for your business and give your patients the customer experience they deserve. Get EMS' payment processing for your dental office today.
Find Out How Much You Could Save
Would you like to know exactly how much your dentistry could save with Electronic Merchant Systems? We're anxious to find out, too! And we can do so with a free, no-obligation rate review.
All we'll need from you is a copy of your most recent credit card processing statement and a few minor business details. Fill out the short form here to get started!
975+ Google Reviews | 4.7-Star Rating
Here's What Our Customers Say:

"EMS has been a pleasure to work with. Always providing great customer service. Our representative is always available to assist and as a small business we appreciate that."
AME Loyal Inc

"I have had great service from EMS. I recently had a hardware issue that they were excellent to deal with and immediately got my issue resolved."
Brian P.

"Tech support has always been available and takes care of a problem in one call. Had the system for many years now and only called for help 4 to 5 times. Great system and support."
Brita L.