Online Payment Processing

Minnesota eCommerce Payment Processing Solutions
Are you looking for the best online payment processing in Minnesota?
Electronic Merchant Systems offers integrated payment processing solutions for business owners looking to reach more customers.

Whether your business is already online or is taking that next step, Electronic Merchant Systems' eCommerce payment gateway is the payment solution you need.
For over 30 years, Electronic Merchant Systems has helped local Minnesota businesses just like yours realize their full potential.
Helping Minnesota businesses improve their profitability is part of our company mission. That's why we are committed to offering you the best online payment processing for your business.

When you choose EMS as your online payment processor, you can rest assured that you will get the best solution possible.

Contact us today to see how we can help your online business accept credit cards quickly and securely.
EMS Loves Doing Business in Minnesota
Minnesota is renowned for its diverse landscape, encompassing forests, prairies, and lakes. It has earned the well-deserved nickname, "Land of 10,000 Lakes." Outdoor enthusiasts will find a plethora of activities to enjoy, such as hiking, camping, fishing, and winter sports.

Minnesota also boasts many noteworthy attractions, including the largest shopping mall in the US, the Mall of America, the Minneapolis Institute of Arts, the Walker Art Center, and the world-renowned Mayo Clinic.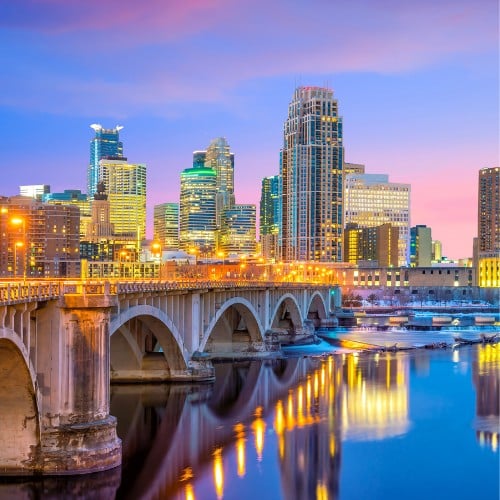 Choose The Best Online Payment Processing Company

Discover all of the Local Communities That EMS Serves Throughout Minnesota
Discover How EMS' eCommerce Payment Processing Can Help Your Business
Choosing the right e-commerce payment solution in Minnesota can be tough. The decision-making process can be time-consuming and challenging, with countless options on the market.
You want to ensure you select the best possible online payment processing option to help your customers and your business.
You need a flexible e-commerce payment solution with proven results that can offer greater control over transactions.
Amongst the many e-commerce payment processing tools available today, your success depends on selecting the one that best fits your company's purpose and business strategy.
Doing business online isn't just the future anymore; it's the present.
Electronic Merchant Systems can help your business reach more customers online and offer excellent service.
Take advantage of Your Opportunity To Offer Customers a Secure and Seamless Online Shopping Experience! With EMS, You Can:
Enable Payments For Your Online Store

Responsive Web Design For Any Device

Secure Customer Card Information For Quick Checkout

Save Money With Our Low Rates
Are you ready to take your online business to the next level?
Fill out the form to work with the best eCommerce payment system in Minnesota.
975+ Google Reviews | 4.7-Star Rating
Here's What Our Customers Say:

"EMS has been a pleasure to work with. Always providing great customer service. Our representative is always available to assist and as a small business we appreciate that."
AME Loyal Inc

"I have had great service from EMS. I recently had a hardware issue that they were excellent to deal with and immediately got my issue resolved."
Brian P.

"Tech support has always been available and takes care of a problem in one call. Had the system for many years now and only called for help 4 to 5 times. Great system and support."
Brita L.