Maine Payment Processing & Merchant Service Solutions
Looking for the best credit card processing company in Maine? Electronic Merchant Systems has you covered. Whether your small business needs a traditional payment terminal, or an eCommerce gateway to accept online payments from customers around the country - our team can help!
No matter what type of solution is needed we're confident that one of our many options will be just right for every size enterprise looking at expanding its services offerings.
We offer uncomplicated solutions so any merchant regardless of how large they are won't find themselves overwhelmed by all their choices.
For over 30 years, Electronic Merchant Systems has helped local Maine businesses just like yours realize their full potential.
That includes:
Streamlining the acceptance process of all major credit and debit cards

Saving money on your credit card rates and fees

Receiving superb 24/7/365 US-based Customer Service

Adding email invoicing, contactless payment, or eCommerce
If those points above feel like powerful opportunities for growth, you're our kind of business.
We'd love to help you get to where you want to be.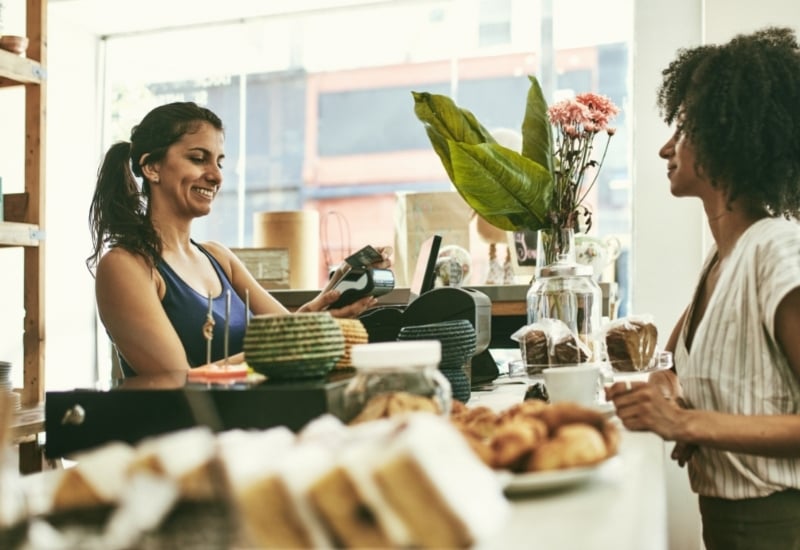 Choose A Payment Processing Company That Puts You In The Drivers Seat
Discover All Of The Local Areas That EMS Serves In Maine
Find Out How Much Money You Could Save Right Now
Can Electronic Merchant Systems help your Maine small business save money in the long run? We're curious, just like you.

All of this is possible thanks to a free, no-obligation rate review.

To get started, all you need is a copy of your most recent credit card processing statement and some basic business information. To get started, please complete the form on this page.
975+ Google Reviews | 4.7-Star Rating
Here's What Our Customers Say:

"EMS has been a pleasure to work with. Always providing great customer service. Our representative is always available to assist and as a small business we appreciate that."
AME Loyal Inc

"I have had great service from EMS. I recently had a hardware issue that they were excellent to deal with and immediately got my issue resolved."
Brian P.

"Tech support has always been available and takes care of a problem in one call. Had the system for many years now and only called for help 4 to 5 times. Great system and support."
Brita L.