Download Your Free Copy
Chargebacks: A Complete Guide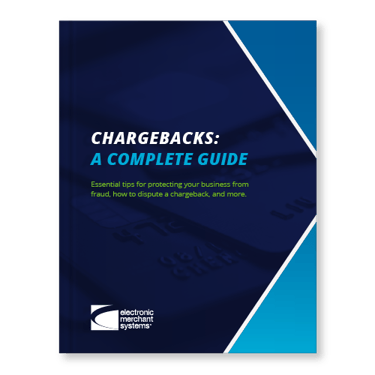 A must-read for small business owners. This guide provides an easy-to-understand overview of what chargebacks are, tips on how to prevent them, and helpful advice on whether you should dispute a chargeback.
Inside this e-book:
What is a chargeback?
How do chargebacks work?
How to protect your business from fraud
5 Tips for preventing fraud online
Key information on disputing chargebacks
Fill out our short form and download your free copy of this e-book instantly!

"After going through hoops to get our previous merchant service to update our equipment, we talked with Andrea from EMS and she helped us get a new machine and lower rates with less hassle than our previous company. We've been reconciling faster and had no issues dealing with PCI Compliance with Andrea's help. After getting the paperwork pushed through, it was a few days until our new machine was in. Andrea came out and set it up for us so we didn't have to lift a finger!"
PC Express Tech Center

"We have been a proud partner with Electronic Merchant Systems for over six years. Our Account Executive has been outstanding in all aspects! Her support, customer service, and knowledge are second to none. Her commitment to customer satisfaction shows in her work. EMS is truly a customer-driven company striving for 100% customer devotion."
Gellner Engineering Racing Engines

"I have been in business for 13 years and have been through quite a few merchant companies. Price increased over time and customer service was terrible. EMS has stayed consistent with their pricing since I joined several years ago and continue to provide great customer service when needed."
Healthy Home Environmental Services