The world of an ISO sales agent is fast-paced and competitive.
Staying ahead of the payment industry's curve allows you to help your merchants retain customers, boost profitability and increase your residual income.
Whether you are brand new to selling merchant services or have years of experience, you can benefit from partnering with The EMS ISO Agent Program.
As a merchant services sales agent, you will get the support of a company that understands what it takes to succeed in sales. From access to industry-leading credit card processing products and services to the ability to get into more verticals, as an EMS Agent, you'll be able to boost your residual income.
In the article below, we will discuss merchant service sales, ISO agents, and residual income.
Table of Contents

How Residuals Work
For an ISO Agent, residuals are a small portion of each transaction fee that belongs to the ISO.
When a merchant completes a sale and an electronic payment is processed, a transaction fee is charged.
The transaction is based on the rate structure of the payment processor being used.
The payment processor gives a portion of those earnings to the ISO Agent that signed that merchant up.
Why Residuals Are Important to an ISO
Some ISO provides additional merchant services for additional fees. Most of an ISO agent's income comes from their residual portfolio.
The residual earned from a merchant they signed up belongs to the ISO agent for as long as the merchant processes transactions with the same payment provider.
That means that over the course of years, ISOs can build up an extensive and highly valuable residual portfolio.
That revenue will generally make up the largest part of an ISO's earnings.

Boost Your Residual Income Selling Merchant Services
When you become a sales agent in the credit card processing industry, you can cast a wide net to increase your residual income.
Often at the beginning stages of an ISO Agent's career, they focus solely on brick and mortar establishments, which is understandable as there are numerous opportunities to offer credit and debit card processing services to these businesses.
However, focusing solely on this aspect of merchant services is only one side of the coin. By offering online payment processing with virtual terminals and online payment gateways, you can increase your sales and residual income.
Especially now, in an economic climate where so many merchants have had to make the switch to offering online payment options, having the ability to help your clients make that transition is critical.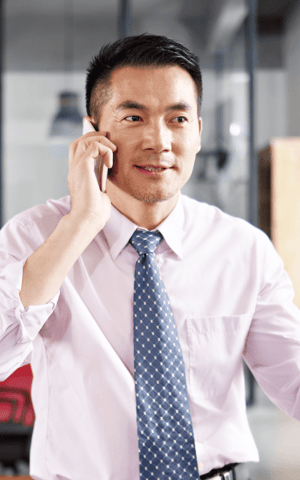 Additionally, surcharge programs can help ISO Agents boost their residual income significantly. When choosing a payment processing partner see if they offer surcharge or cash discount programs that allow the agent the opportunity to increase their residuals.
Becoming Knowledgeable About Your Payment Processing Products and Services
In order to have success, you need to be knowledgeable and provide excellent service to your clients.
They may also sell additional services like loyalty cards, mobile payments, EMV, check processing, and more.
When you are the go-to expert that your merchants look to for payment processing solutions, they'll be more likely to refer other business owners to you.
By being knowledgeable and proactive, you can increase your potential pool of clients and have the opportunity to grow your residual income.
Partner With The EMS Agent Program
If you want to increase your residual income, partner with the best ISO Agent Program in the payment industry. With state-of-the-art payment processing products and our surcharge program, you'll have the opportunity to take your business to the next level.
EMS wants to help you grow your merchant services business and take the waiting out of receiving your residual payments.
When you sell merchant services with EMS, you'll have access to our daily residual program that allows you to receive your funding quickly without the wait while maintaining transparency in your residual reports.
To take your career and residual income to the next level, join the best Agent Program in the payment industry!
Contact EMS today by clicking the button below
Check out our other articles:
Tips To Be A Better Salesman | Part 1
How ISO Agents Can Design What Their Merchants Need
Put Your Best Foot Forward in 2021 with these Sales Tips